ICESCO participates in National Gathering of Women's Clubs and Training Centers in Morocco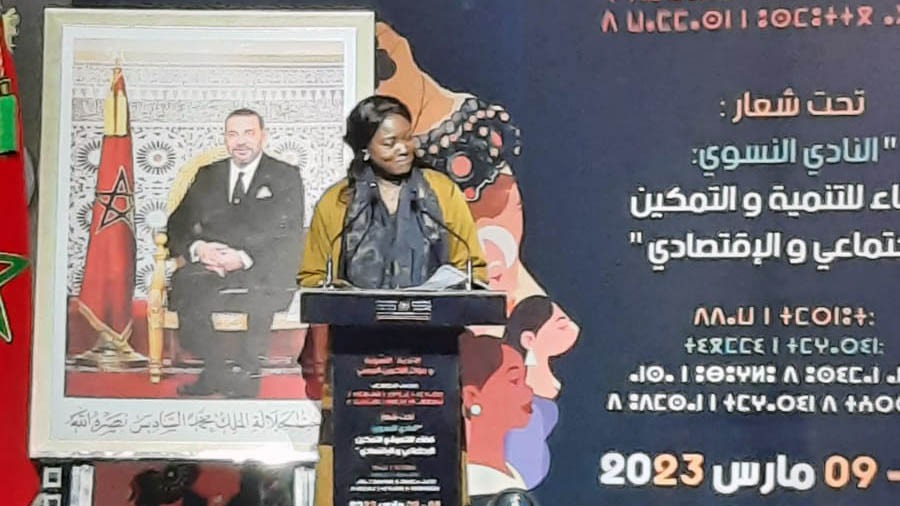 9 March 2023
The Islamic World Educational, Scientific and Cultural Organization (ICESCO) participates in the National Gathering of Women's Clubs and Vocational Training Centers, organized by the Ministry of Youth, Culture and Communication in the Kingdom of Morocco, as part of celebrating International Women's Day, with the participation of Mr. Mohammed Mehdi Bensaid, Minister of Youth, Culture and Communication, and representatives of several international organizations based in Morocco.
ICESCO was represented in this two-day gathering, which is inaugurated today Wednesday (8 March 2023), at the Moulay Rachid Complex in Bouznika, Morocco, by Mrs. Ramata Almamy Mbaye, head of the Human and Social Sciences Sector, who commended the great importance the Kingdom of Morocco attaches to supporting and empowering girls and women. She also appreciated the Kingdom's experience in developing women's leadership capacities.
She pointed out that ICESCO's vision gives an important place to women, as an essential element in building the societies we want, and reviewed the most prominent initiatives and programs launched by the Organization to advance the status of women, and train them in entrepreneurship, future professions, and cultural industries.
ICESCO's representative reaffirmed the Organization's keenness to support its Member States in all initiatives aimed at empowering women and girls, aimed at building more equal and prosperous societies where security and peace prevail.