ICESCO and Spanish Foundation "Las Fuentes" Explore cooperation prospects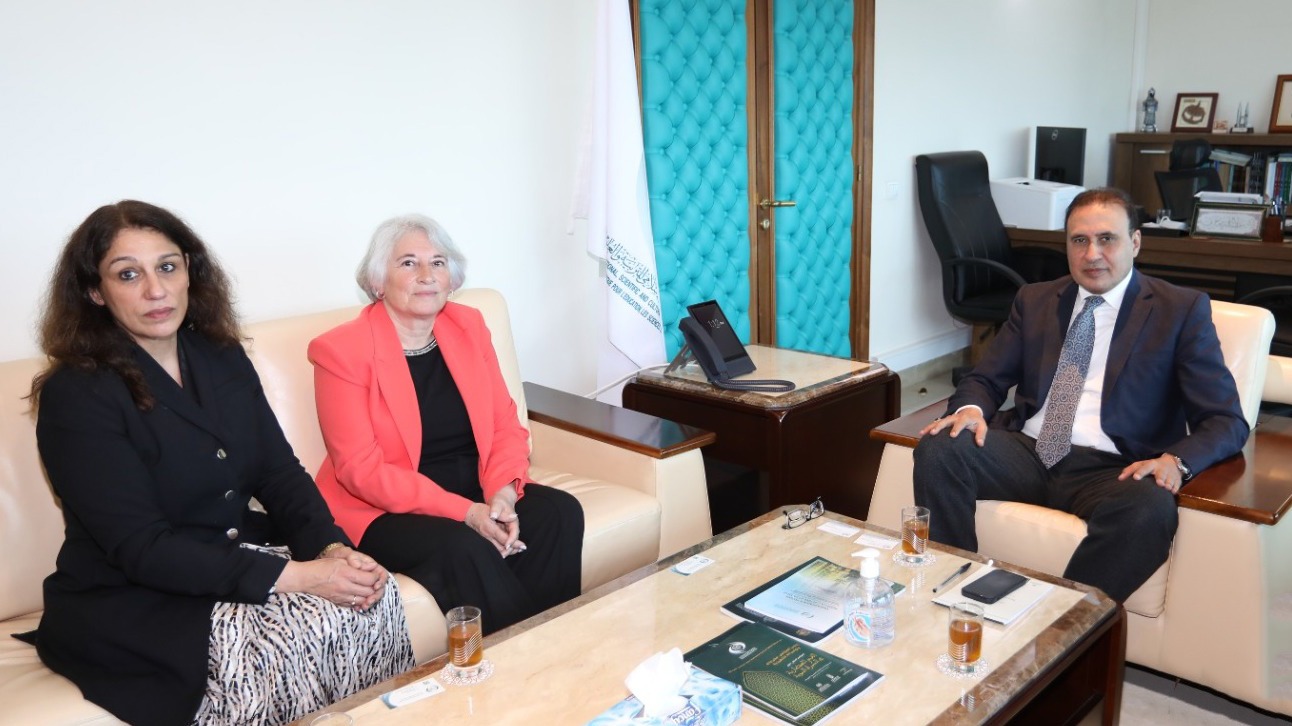 9 March 2023
Dr. Abdelilah Benarafa, Deputy Director-General of the Islamic World Educational, Scientific and Cultural Organization (ICESCO), received a delegation from the Spanish Foundation "Las Fuentes" and its affiliated European Islamic Heritage Institute (IPIE), led by Ms. Isabel Romero Arias, President of the Foundation, and discussed the prospects for cooperation between ICESCO and the Foundation in the promotion of modern technology, scientific research and halal industries, as well as the celebration of one of the Spanish cities with Islamic history, within the framework of ICESCO's Culture Capitals in the Islamic World Programme.
During the meeting, held on Wednesday, March 8, 2023, at ICESCO's Headquarters, in Rabat, advisors, programme managers and experts from Science and Technology Sector, Culture and Communication Sector and the FUIW reviewed ICESCO's efforts for promoting the exchange of knowledge and expertise within and outside the Islamic world through the consolidation of the values of coexistence and civilizational dialogue among its different communities and the implementation of a series of initiatives, programmes and projects, including ICESCO's Culture Capitals in the Islamic World Programme, which aims at building bridges of rapprochement and communication between cultures, and the Programme for the Promotion of Smart, Resilient and Sustainable Cities.
For their part, the Foundation's delegation stressed the importance of establishing fruitful cooperation and international partnerships to contribute to the achievement of sustainable development and the qualification of youth and women in education, science and culture.