Large number of visitors to ICESCO's pavilion at "Sharjah Heritage Days"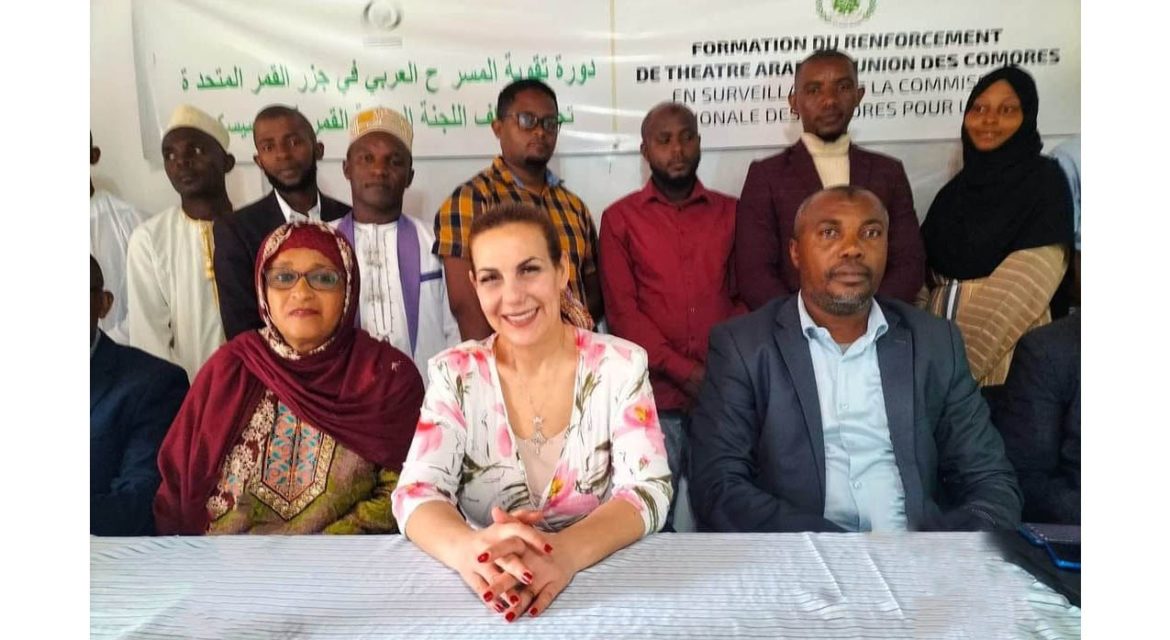 8 March 2023
The pavilion of the Islamic World Educational, Scientific and Cultural Organization (ICESCO) in the Heritage Zone at the "Heart of Sharjah," in the United Arab Emirates, is receiving large numbers of visitors to the 20th Session of Sharjah Heritage Days to participate in the pavilion's various activities, which include seminars, meetings and contests for children.
The daily programme of ICESCO's pavilion, which is overseen by the Organization's Regional Office in Sharjah, includes a range of cultural and artistic activities for children, most notably the competition of the best-colored drawings of heritage sites in the Islamic world and Islamic popular storytelling by Mr. Abdel Nasser Al-Tamimi.
The pavilion includes a photographic exhibition, entitled "Heritage of the Islamic World: Outstanding Contributions to the Islamic Civilization," which includes a set of videos produced by ICESCO on the Heritage Portal in the Islamic World on the Organization's areas of action and its initiatives. programs, achievements and training sessions, particularly on the protection and preservation of heritage in Muslim countries.
Dr. Salim M. AlMalik, ICESCO Director-General, attended the launch of the 20th session of Sharjah Heritage Days, which was inaugurated by H.H. Sheikh Abdullah bin Salem Al Qasimi, Deputy Ruler of Sharjah, on Wednesday (March 1, 2023). The event continues until March 21, 2023, under the theme "Heritage and Creativity", with the participation of 42 countries and 40 local parties.