The Sudanese Minister of Education visits the International Museum and Exhibition of the Prophet's Seerah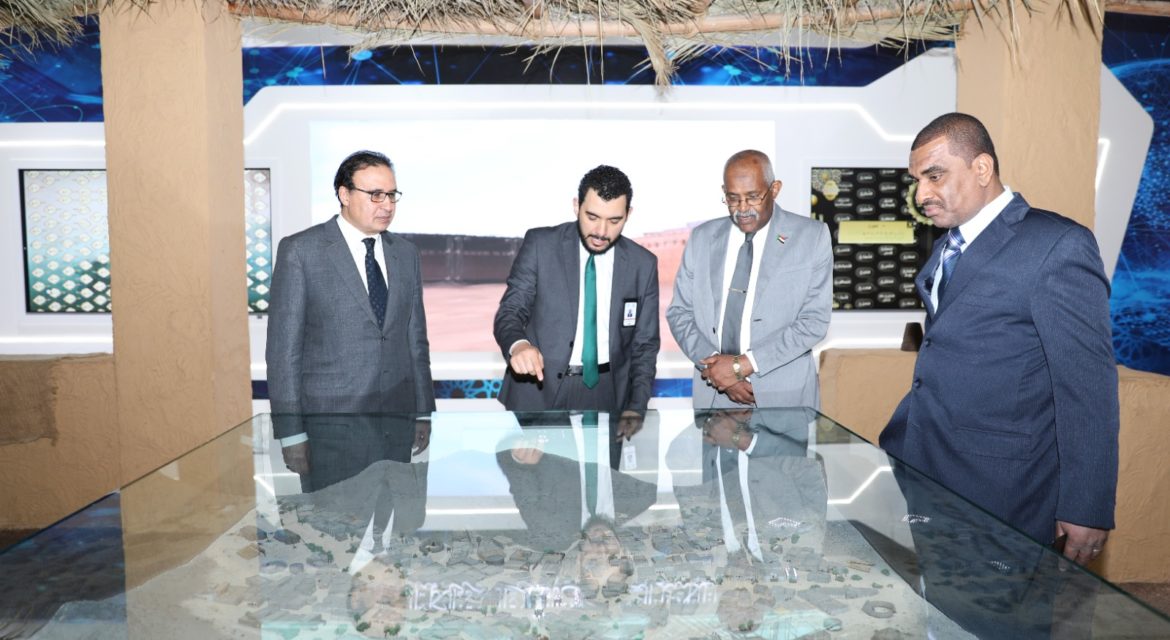 2 March 2023
Mr. Mahmoud Siral-Khatim Al-Houri, Minister of Education, President of the Sudanese National Commission for Education, Science and Culture, visited the International Exhibition and Museum of the Prophet's Seerah and Islamic Civilization, which is currently organized at the headquarters of the Islamic World Educational, Scientific and Cultural Organization (ICESCO), in Rabat.
Dr. Abdelilah Benarafa, ICESCO Deputy Director-General, received Mr. Al-Houri, on Wednesday (March 1, 2023), indicating that the exhibition, which is the first edition outside the Kingdom of Saudi Arabia, comes within the framework of the strategic partnership between the Organization, the Muslim World League and the Mohammadia League of Scholars, and keeps up with ICESCO's vision and its strategic orientations geared towards highlighting the civilizational aspects in the Prophet's biography and the moderation of Islam.
After the tour of the various pavilions and sections of the exhibition, the Sudanese minister commended this great exhibition, pointing out its success in linking visitors to the biography of the Prophet (PBUH) using the latest and augmented reality technologies.