ICESCO and Sudan Discuss Cooperation Developments in Education, Science and Culture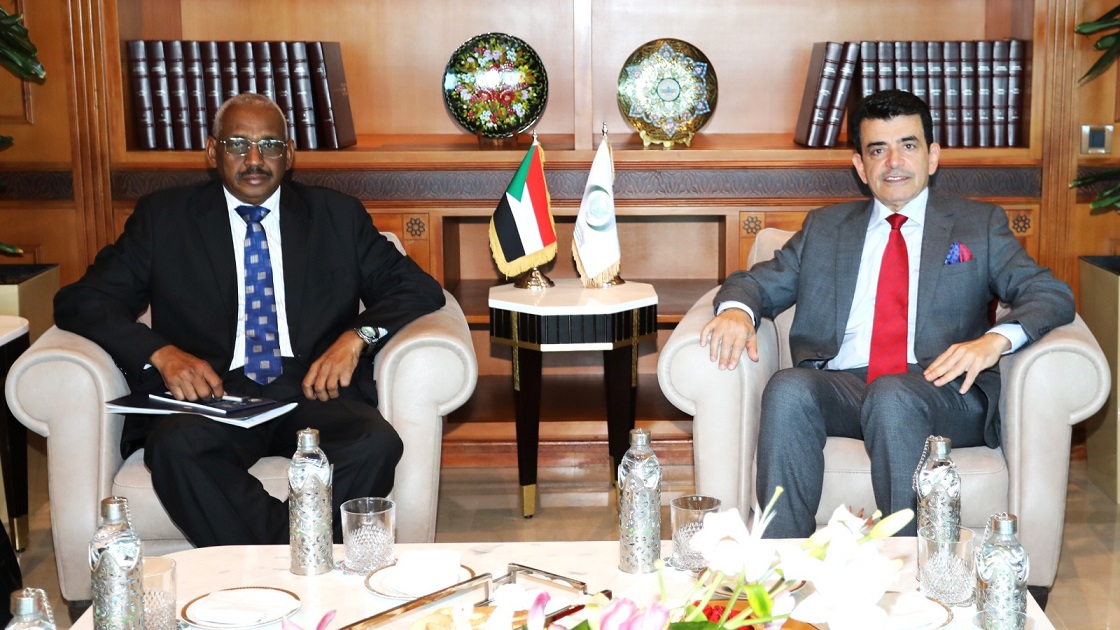 17 February 2023
Dr. Salim M. AlMalik, Director General of the Islamic World Educational, Scientific and Cultural Organization (ICESCO), received Dr. Nasr El-Din Ahmed Mohamed Khaled, Undersecretary of the Ministry of Culture, Information and Tourism in Sudan, in the presence of Ambassador Mawddah Omar Haj Al-Toum, Ambassador of the Republic of Sudan to the Kingdom of Morocco, to discuss cooperation developments between ICESCO and Sudan in the Organization's fields of competence.
During the meeting, which took place on Thursday, February 16, 2023, at ICESCO Headquarters in Rabat, Dr. AlMalik reaffirmed the Organization's eagerness to communicate and coordinate with its Member States through National Commissions to launch and implement programmes and initiatives that meet the needs of these countries in education, science and culture with maximum benefits.
He pointed out that ICESCO implemented many programmes and projects in Sudan during 2022, in cooperation with several Sudanese authorities, especially in writing local African languages in Arabic script, supporting women's entrepreneurship, and addressing the negative effects of the Covid-19 pandemic. He also explained that ICESCO is fully prepared to cooperate with Sudanese authorities in the implementation of new programmes and projects.
The meeting touched upon proposals to enhance cooperation between ICSESCO and Sudan during the next period.
For his part, the Sudanese Undersecretary of the Ministry of Culture, Information and Tourism commended ICESCO's role in supporting its Member States in the Organization's fields of action, stressing Sudan's keenness to continue constructive cooperation with ICESCO, and highlighting his country's current need for more focus on capacity building and training in education, media and heritage safeguarding.
Following the meeting, Dr. Khaled and the Sudanese Ambassador to Morocco visited the International Exhibition and Museum of the Prophet's Seerah and Islamic Civilization, which is currently hosted by ICESCO Headquarters, and listened to detailed presentations on the contents of the Exhibition's various pavilions and the modern display technologies, which virtually take the visitor back to the time of the Prophet (PBUH).