ACAO Director-General visits Exhibition and Museum of the Prophet's Seerah at ICESCO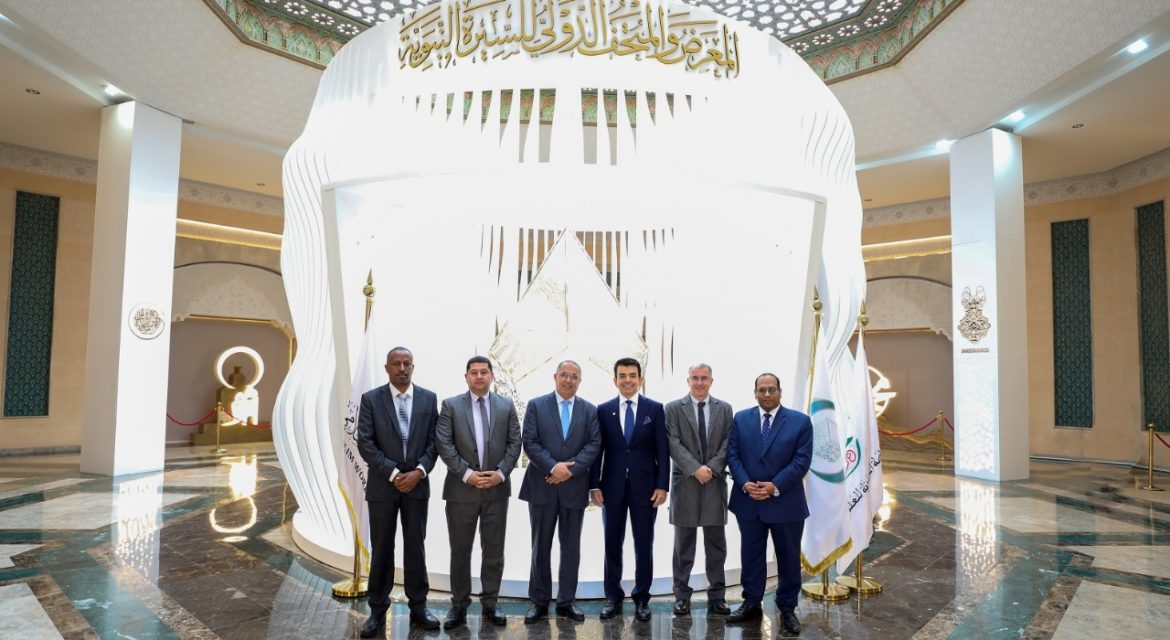 18 January 2023
Mr. Abdennebi Manar, Director-General (DG) of the Arab Civil Aviation Organization (ACAO), and his accompanying delegation comprising of the organization's officials visited the International Exhibition and Museum of the Prophet's Seerah and Islamic Civilization currently hosted at the headquarters of the Islamic World Educational, Scientific and Cultural Organization (ICESCO) in Rabat.
Dr. Salim M. AlMalik, ICESCO Director-General (DG), received the delegation on Tuesday, 17 January 2023, and availed himself of this occasion to reaffirm that this initiative is part of the Organization's efforts to highlight the civilizational aspects of the biography of the Prophet (PBUH), by displaying documented encyclopedic information about his life using virtual and augmented reality technologies.
ICESCO DG pointed out the growing interest in visiting the exhibition and museum among Moroccans of all ages, as well as residents and guests of the Kingdom of Morocco from all over the world, noting that this scientific edifice, which is the first edition of exhibitions and museums of the Prophet's Seerah and Islamic civilization outside the Kingdom of Saudi Arabia, is the fruit of a strategic partnership between ICESCO, the Muslim World League (MWL) and Morocco's Mohammadia League of Scholars.
For his part, Mr. Manar praised ICESCO's initiative to host the exhibition and museum which visually transported numerous visitors back in time to explore multiple aspects of the Prophet's life.