ICESCO Review Cooperation Developments with Several of its Member States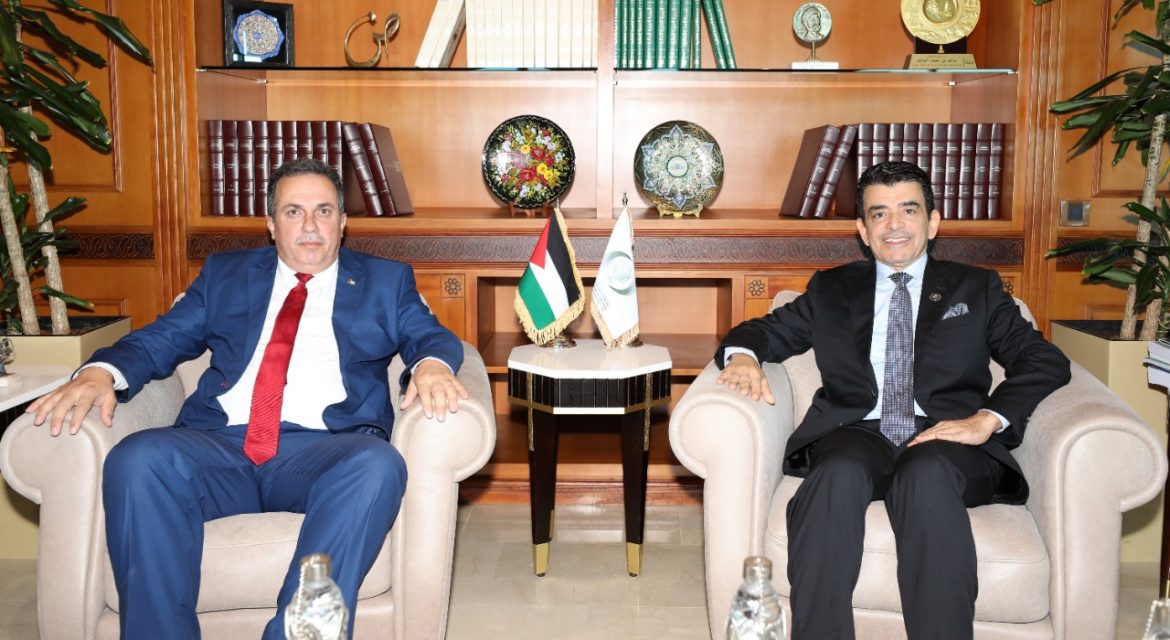 23 December 2022
Dr. Salim M. AlMalik, Director-General (DG) of the Islamic World Educational, Scientific and Cultural Organization (ICESCO), received on Thursday, December 22, 2022, a number of the Member States' heads of delegation and secretaries-general who will take part in the 43rd Session of ICESCO Executive Council, to be held on Friday and Saturday.
During a series of separate meetings, Dr. AlMalik reviewed with the heads of delegation and the secretaries-general the latest cooperation developments between ICESCO and their respective countries. The meetings also focused on the outcomes of the programs and projects implemented in cooperation with these countries' competent parties and discussed the activities planned for the upcoming period, in collaboration with the competent parties of the Member States concerned and in coordination with their respective National Commissions. The activities are designed to meet the priorities and needs of each country.
The first meeting was held with Dr. Dawas Tayseer Dawas, Chairman of ICESCO Executive Council, President of the Palestinian National Commission for Education, Science and Culture. Dr. AlMalik received in the second meeting Dr. Hafida Saleh Nasser Al-Shaikh, Acting Secretary-General of the Yemeni National Commission, in the presence of Dr. Mohammed Omar Basalim, Undersecretary of the Yemeni Ministry of Education for Projects, while in the third meeting he received Ms. Amna Al-Balushi, Secretary-General of the Omani National Commission.
ICESCO DG also met with Mr. Muzaffar Kamilov, Advisor to the President of the Republic of Uzbekistan; Mr. Abdulai Pate Jalo, ICESCO National Correspondent in the Republic of Guinea Bissau; and Dr. Abdulkarim Sadegh Doust, President of the Irani National Commission, in the presence of Mr. Mahdi Fayyazi, Commission Secretary-General. Likewise, the Director-General held meetings with Mr. Syed Junaid Akhlaq, Secretary-General of the Pakistani National Commission for UNESCO and ICESCO, in the presence of Dr. Ikram Ali Malik, Director-General of the Federal Department of Education in Pakistan; and Mr. Aibek Artykbaev, Deputy Minister of Foreign Affairs of the Kyrgyz Republic.
During these meetings, Dr. AlMalik reaffirmed ICESCO's sustained support for its Member States' efforts in the fields of education, science and culture, as part of its new vision and strategic orientations, and in coordination with each country's National Commission.