ICESCO and UNPFA explore cooperation prospects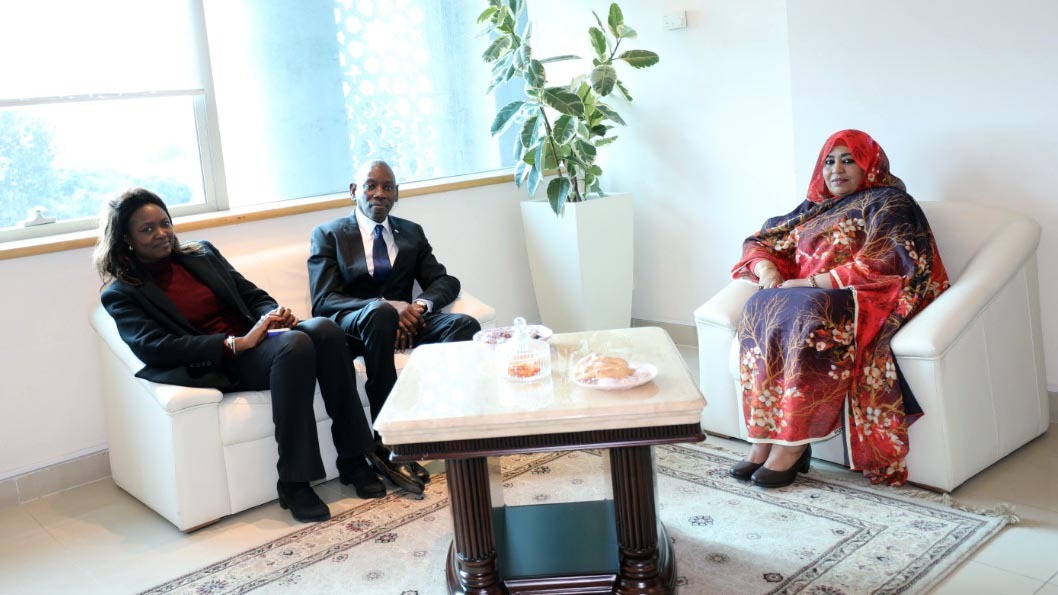 19 December 2022
The Islamic World Educational, Scientific and Cultural Organization (ICESCO) and the United Nations Population Fund (UNPFA) held a meeting to explore cooperation developments between the Organization and the Fund and discuss future partnership programs and projects in the fields of humanitarian work, youth and women capacity building, building peace and issues of demographic dividend.
Ms. Amira Al-Fadil, Head of the Sector of Partnerships and International Cooperation; and Ms. Ramata Almamy Mbaye, Head of the Sector of Human and Social Sciences, represented ICESCO in the meeting, held on Saturday, December 17, 2022, at ICESCO Headquarters in Rabat. The UNPF was represented by Mr. Mabingue Ngom, Director of the UNPF Representation Office to the African Union.
During the meeting, Mr. Ngom commended the efforts exerted by ICESCO in the fields of building peace and promoting civilizational dialogue. At the end of the meeting, the two parties agreed to implement several joint projects to support the achievement of Africa Vision 2063 and the goals of sustainable development to build knowledge-based, peaceful and sustainable societies.
Following the meeting, the UNPF official made a visit to the Museum and Exhibition of the Prophet Seerah and Islamic Civilization, currently hosted by ICESCO at its headquarters. Mr. Ngom received a detailed presentation of the Exhibition's various pavilions and sections.