'al-Hilya Annabawya', new book published by ICESCO featuring the aspects of calligraphy and ornamentation in Moroccan writings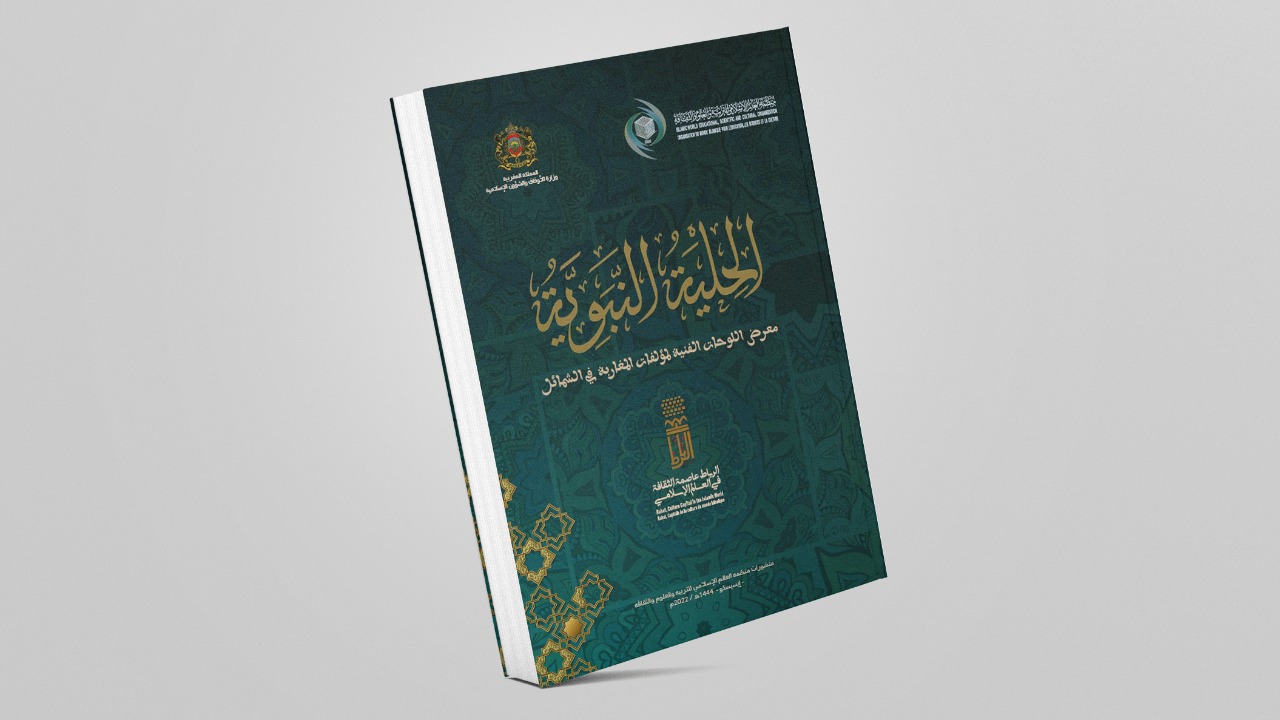 15 December 2022
2
The Islamic World Educational, Scientific and Cultural Organization (ICESCO) has issued a book entitled "al-Hilia Annabawya," which highlights the aspects of calligraphy and ornamentation in the Moroccan works on virtues (a-Shama'il). It includes fifty decorative paintings by a group of calligraphers, who have graduated from Medersa Sahrij in Fez and the Academy of Traditional Arts in Casablanca, Morocco.
The book's foreword is by Dr. Salim M. AlMalik, ICESCO Director-General, wherein he expressed his sincere thanks and gratitude to His Majesty King Mohammed VI, may Allah assist him, for his patronage of the Celebration of Rabat as Culture Capital in the Islamic World, the activities of which includes the publication of this book.
Dr. Abdelilah Benarafa, Deputy Director-General of ICESCO, authored this book by quoting and commenting on texts from various paintings.
This artistic book documents the exhibition of paintings on virtues by Moroccan authors, which was held at ICESCO Headquarters, under the supervision of the calligrapher Mohammed Amzil, in partnership with the Moroccan Ministry of Endowments and Islamic Affairs, and under the supervision of Dr. Ahmed Toufiq, Minister of Endowments and Islamic Affairs.
This edition has one hundred and twenty-five pages. It features an overview of the salient Moroccans' books on virtues, which are one of the sources of calligraphy and ornamentation, most notably "Dakhirat al-Muhtaj fi Assalati 'ala Sahibi a-Liwa'I wa Taj," by its author Sheikh Muhammad Al-Mu'ta Ibn Salih Al-Sharqi, and the book "Dala'il al-Khayrat" by its Sheikh Sidi Muhammad bin Suleiman al-Jazouli, in addition to the poems al-Burdah and al-Hamziyya by Imam Sharaf Eddine al-Busairi. Calligraphers throughout the ages have magnificently written these books and poems to highlight the aesthetics of Arabic calligraphy in its connection with the prophet's virtues and the Prophet biography.
ICESCO is pleased to present this artistic publication to readers, the parties concerned with cultural heritage, artists and calligraphers, as a part of its civilizational mission to safeguard cultural heritage, unleash creativity and innovation, and revitalize ancient arts.