ICESCO and AOAD hold consultative meeting in Sudan on accelerating dairy business development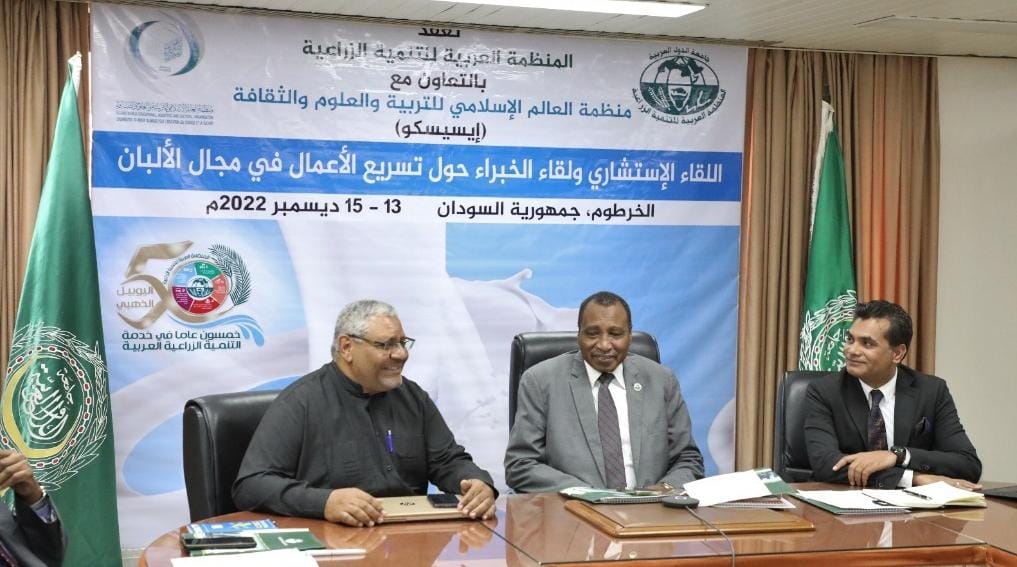 14 December 2022
The Science and Technology Sector of the Islamic World Educational, Scientific and Cultural Organization (ICESCO) is holding a consultative meeting to discuss means for accelerating dairy business development, in partnership with the Arab Organization for Agricultural Development (AOAD), in the Sudanese capital, Khartoum. The meeting brings together representatives of various Sudanese ministries and the Sudanese National Commission for Education, Science and Culture, as well as experts and specialists from international organizations and research centers.
Dr. Muhammad Sharif, Advisor at the Science and Technology Sector, represents the Sector at the three-day meeting which kicked off on Tuesday, December 13, 2022. During the meeting, he emphasized that cooperation between the two Organizations is paramount for devising a programme geared towards promoting dairy projects and reviewed ICESCO's efforts towards encouraging entrepreneurship among youth in the Islamic world and contributing to achieving sustainable development.
The meeting is aimed at creating an appropriate environment for setting up dairy business incubators, establishing supportive frameworks to underpin training and financing programmes for entrepreneurs in Sudan, Djibouti and Somalia, and defining a framework for harnessing modern technologies to develop dairy entrepreneurship and smart agriculture.