ICESCO Director-General meets the Qatari Minister of Culture and commends Qatar's successful hosting of 2022 World Cup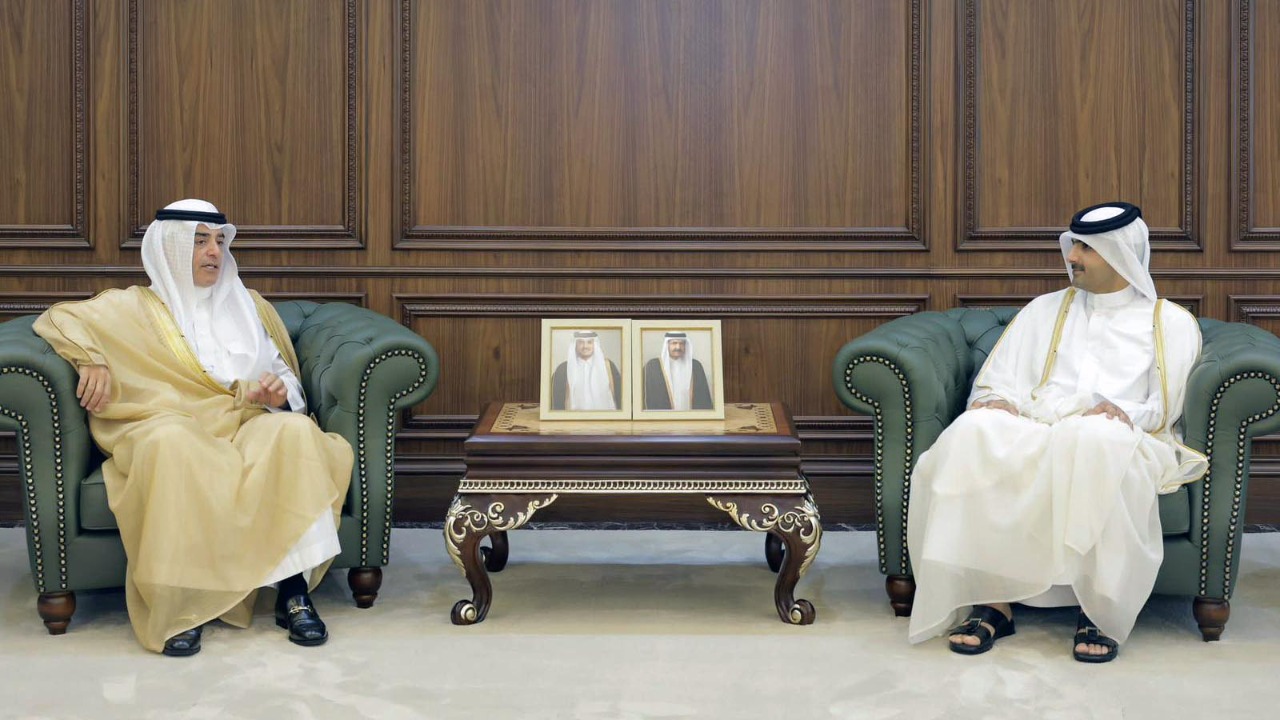 13 December 2022
Dr. Salim M. AlMalik, Director-General of the Islamic World Educational, Scientific and Cultural Organization (ICESCO), met Sheikh Abdulrahman bin Hamad Al Thani, Minister of Culture of the State of Qatar, where they discussed developments of cooperation between ICESCO and Qatar in cultural fields.
During the meeting, held on Monday (December 12, 2022), at the headquarters of the Qatari Ministry of Culture, in Doha, Dr. AlMalik commended Qatar's successful hosting of the 2022 FIFA World Cup and the good reception of the participating teams and fans.
ICESCO Director-General commended the civilizational messages that the State of Qatar conveyed through this global event by its adherence to the Arab and Islamic identity and traditions despite some malicious campaigns, which are far from sports or organizational matters, stressing that such events are an opportunity for meeting different peoples and enriching civilizational dialogue.
Dr. AlMalik expressed his thanks and appreciation to the Qatari Minister of Culture for inviting him to participate in the Forum of Local and International Organizations, which is held under the theme " Our strength in our unity."
During the meeting, the two parties reaffirmed their keenness to continue cooperation and capitalize on the World Cup to promote the fields of culture, sports, coexistence, intercultural dialogue and peace. They also discussed the arrangements for holding the ICESCO Ministers of Culture Conference, due to be organized in Qatar, next March, to explore the cultural challenges facing the Islamic world and present a report on ICESCO's achievements in the field of culture over the past two years.
At the closing of the meeting, which saw the participation of Ambassador Khaled Fathalrahman, Director of ICESCO Center for Civilizational Dialogue, Dr. AlMalik presented ICESCO's shield to the Qatari Minister of Culture while the Minister presented ICESCO Director-General with the official emblem of FIFA World Cup Qatar 2022.