ICESCO: Culture is an integral part of our societies' future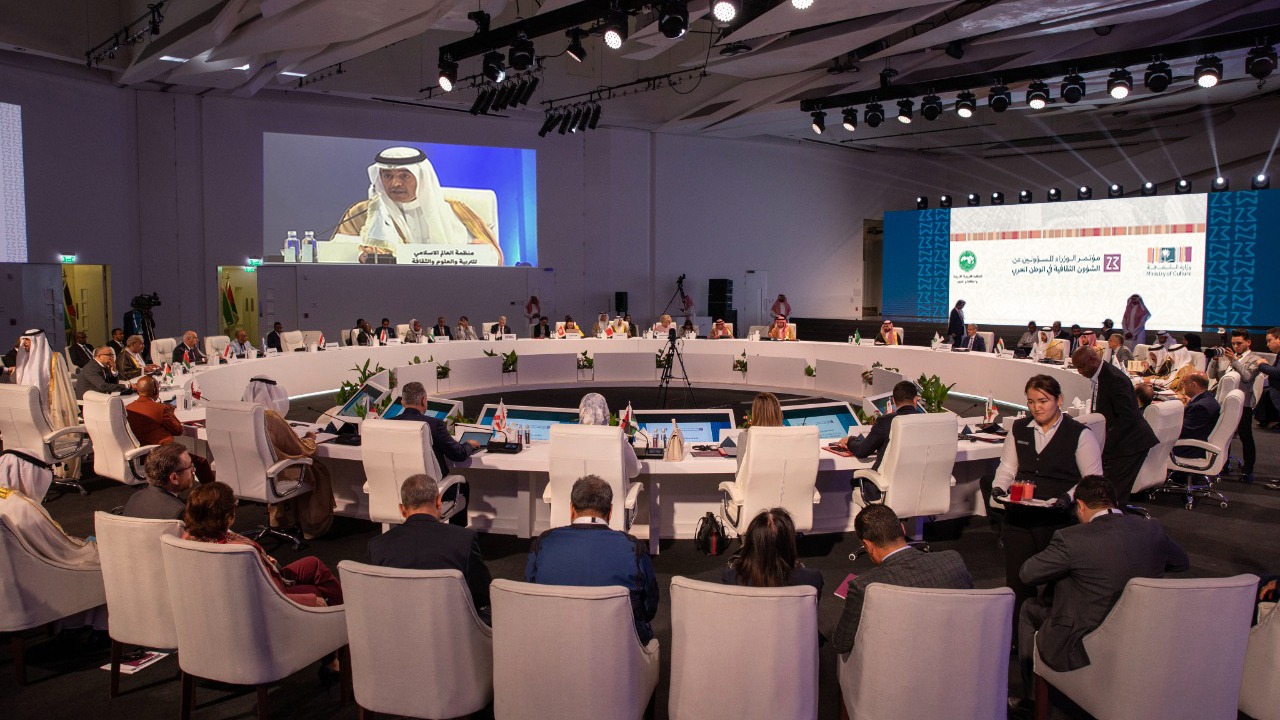 8 December 2022
Dr. Salim M. AlMalik, Director-General of the Islamic World Educational, Scientific and Cultural Organization (ICESCO), underlined that ministers in charge of cultural affairs assume significant responsibilities to position culture at the heart of sustainable development, raise future generations of culture enthusiasts, and open up to the global environment, while preserving and celebrating its distinct identity. He added that the culture ministers are also responsible for keeping up with the latest trends of the digital revolution, noting that culture is not a luxury but rather an essential prerequisite for paving the way for our societies to build the future.
Dr. AlMalik made this statement in his address on Wednesday, December 7, 2022, during the opening session of the 23rd Session of the Conference of Ministers in Charge of Cultural Affairs in the Arab World, held under the theme, "Culture and the Green Future." The two-day conference is held by the Arab League Educational, Cultural and Scientific Organization (ALECSO) and is hosted by the Saudi Ministry of Culture in Riyadh.
At the beginning of his address, Dr. AlMalik hailed the conference, expressing his thanks to the Custodian of the Two Holy Mosques, King Salman bin Abdulaziz, may Allah preserve him, the Crown Prince, HRH Prince Mohammed bin Salman, Prime Minister of the Kingdom of Saudi Arabia, and the Saudi Government for the special attention they accord to culture and culture enthusiasts.
Moreover, the Director-General highlighted the importance of culture in humanitarian work, given its ability to raise hopes, promote fraternity and spread the values of charity through policies carefully drafted to foster unity. He also called for preparing an empirical study on the reality and future of the cultural world in the Islamic world countries, setting up a committee to explore the prospects of cooperation in organizations concerned with cultural work, and creating cultural centers. He also urged Member States' governments to raise the share of cultural work in their general budgets, encourage young cultural initiatives and cooperate to devise the proper policies to capitalize on the information and AI applications technology in cultural work.
The ICESCO Director-General concluded his address by reiterating ICESCO's commitment as a global house of expertise to support culture in its Member States, seizing the opportunity to cast light on the Organization's programs and initiatives, partnerships and agreements to preserve heritage sites and specialized training sessions to build capacities to ensure cultural sustainability.