ICESCO and Iraqi Ministry of Education explore cooperation prospects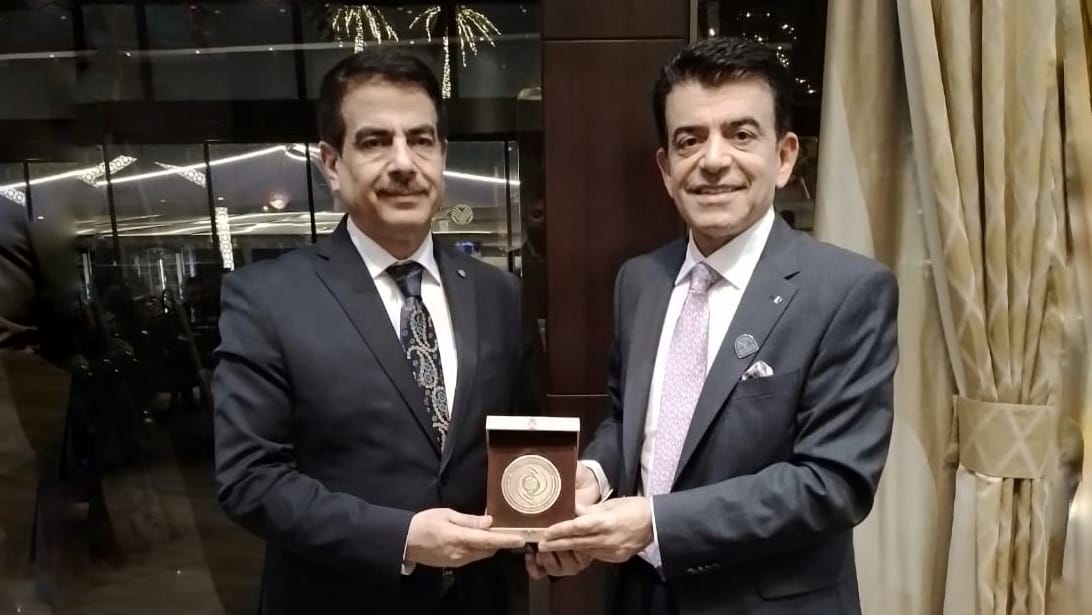 5 December 2022
Dr. Salim M. AlMalik, Director-General of the Islamic World Educational, Scientific and Cultural Organization (ICESCO), held a meeting at the headquarters of the Ministry of Education of the Republic of Iraq in Baghdad, with Dr. Falah Mahmood Al-Qaissi, Deputy Minister, with the presence of Dr. Alaa Abed Oudha Al-Wayly, Secretary-General of the Iraqi National Commission for Education, Science and Culture.
During the meeting, held on Sunday, December 4, 2022, the two parties reaffirmed their keenness to promote cooperation in the Organization's areas of competence, within the framework of ICESCO's new vision and action strategy, which adopts establishing communication with the Member States to take stock of their priorities and needs to design suitable programs and projects.
The meeting also discussed the activities of the Director-General's official visit to Iraq, which include reviewing proposals for future cooperation between ICESCO and Iraq, especially about building young people's capacities and increasing the participation of the Iraqi youth in ICESCO's activities, contests and programs.
For his part, Dr. Al-Qaissi expressed his thanks to ICESCO and its Director-General, commending the Organization's keenness to implement practical and innovative initiatives, programs and projects to support its Member States' efforts to develop their education system, promote scientific research and innovation and safeguard heritage.
Dr. Anas Al-Nuaimi, Expert at the Center of Arabic for Non-Arabic Speakers, also attended the meeting.