The Iraqi Minister of Culture visits Exhibition of International Fair and Museum of the Prophet's Biography and Islamic Civilization at ICESCO headquarters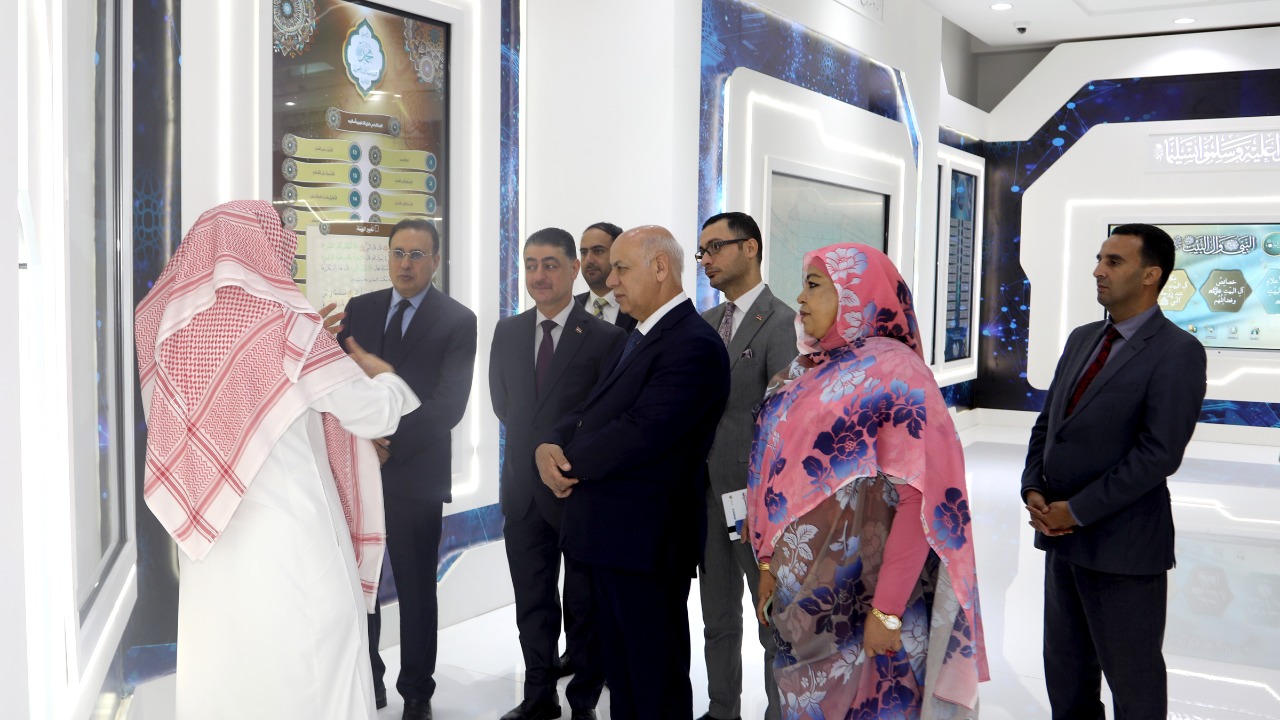 26 November 2022
Dr. Ahmed Al-Fakkak, Minister of Culture, Tourism and Antiquities of the Republic of Iraq, and his delegation visited the headquarters of the Islamic World Educational, Scientific and Cultural Organization (ICESCO). Dr. Abdelilah Benarfa, ICESCO Deputy Director-General, received the delegation and took them on a tour of the various sections of the Exhibition of the International Fair and Museum of the Prophet's Biography and Islamic Civilization.
At the end of the visit of the Iraqi delegation, which included Dr. Bhutan Dze Yi, Chargé d'Affairs at the Embassy of the Republic of Iraq to the Kingdom of Morocco, the Iraqi Minister of Culture, Tourism and Antiquities expressed his admiration for this great civilizational project, which highlights the Prophet's biography and the Islamic civilization using scientific and educational methods as well as the latest technologies, indicating that Iraq is eager to host a similar exhibition of this museum.
Ms. Amira El-Fadil, Head of ICESCO Partnerships and International Cooperation Sector, also took part in this tour with the delegation.