Discussion of Enhancing Cooperation between ICESCO and Several Authorities in Sultanate of Oman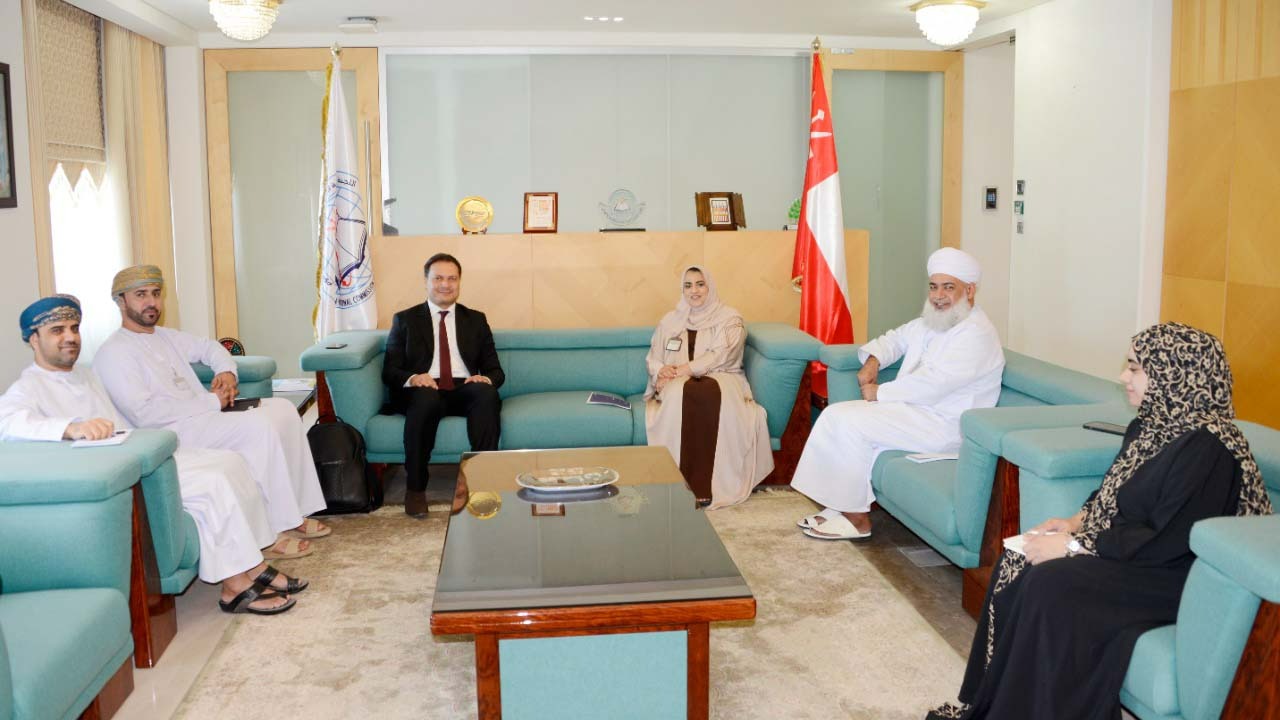 25 November 2022
The Islamic World Educational, Scientific and Cultural Organization (ICESCO) held a series of meetings with the Omani National Commission for Education, Culture and Science, Sultan Qaboos University for Post Graduate Studies and Scientific Research, and representatives of several Omani ministries, on the sidelines of a symposium on digital entrepreneurship, organized by ICESCO in cooperation with the Omani National Commission in Muscat on November 22, 2022.
Dr. Kais Hammami, Director of the Strategic Foresight Center, represented ICESCO in the meetings, where he reviewed the Organization's vision and orientations, and its key implemented programmes and projects for the benefit of its Member States in its fields of competence, as well as the initiatives of ICESCO Strategic Foresight Center, which aims at spreading a culture of anticipation and foresight.
The first meeting was with Ms. Amina Al Balushi, Secretary of the Omani National Commission for Education, Culture and Science, and the second meeting was with Dr. Amer Al-Hinai, Deputy Vice Chancellor for Post Graduates Studies and Research at Sultan Qaboos University, and Dr. Ali Shidhani, Undersecretary for Communications and Information Technology in the Ministry of Transport, Communications and Information Technology, Dr. Saif al Haddabi, Undersecretary for Research and Innovation in the Ministry of Higher Education, Research and Innovation, and Mr. Salem Al Busaidi, Undersecretary of the Ministry of Labor for Human Resources Development in the Sultanate of Oman.
During the meetings, which touched upon ways of enhancing cooperation between ICESCO and these authorities, through the development of joint programmes and projects, the Omani officials expressed the Sultanate's eagerness to cooperate with ICESCO in this regard.