ICESCO: Building peace is a shared responsibility that every individual must aspire to achieve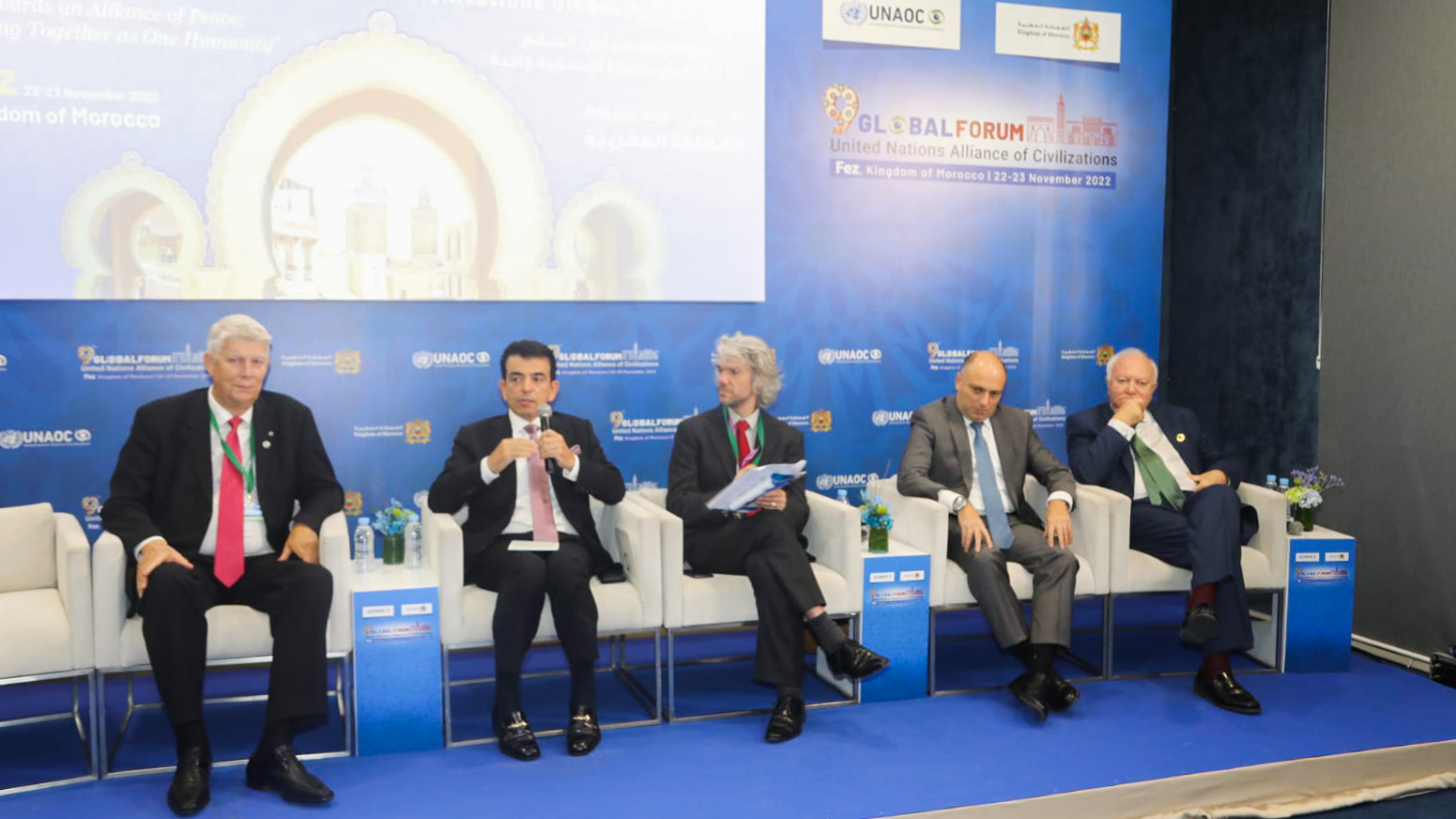 24 November 2022
Dr. Salim M. AlMalik, Director-General of the Islamic World Educational, Scientific and Cultural Organization (ICESCO), stressed that building peace is a shared responsibility, whose achievement necessitates the engagement of all members of the society. He added that multilateral action plays a vital role in fostering positive cooperation and exchanging expertise among civilizations to build a culture of peace, tolerance and coexistence to ultimately achieve comprehensive development and desired progress.
Dr. AlMalik made this statement in his address, today, Wednesday, November 23, 2022, during the session on fostering multilateral action through a culture of peace, as part of the 9th Global Forum of the Alliances of Civilizations (UNAOC), which concludes its proceedings today in Fez, Kingdom of Morocco. The session featured remarks by Mr. Miguel Angel Moratinos, UNAOC High Representative, and Dr. Anar Karimov, Minister of Culture of the Republic of Azerbaijan.
The Director-General first commended the theme of the session, given its close-knit relation to the lived reality, which is characterized by aspects of globalization and multilateralism, noting that it is necessary to reflect on the culture and practices of multilateral action to build peaceful and inclusive societies.
He added that the COVID-19 pandemic exacerbated the class differences in the world and added to societal alienation, which in turn contributed to the increase in conflicts among countries. He stated that this session urges us to promote partnerships and devise policies to build peace in our societies to overcome crises and achieve sustainable development.
Dr. AlMalik highlighted ICESCO's programs in the field of promoting the culture of peace, namely the Leadership Training for Peace and Security Program, and the Program of Integrating ICESCO's Peace 360° Approach in Academic Spheres, which aims to promote curricula in the field of building peace and security in the ICESCO Member States. The Director-General also cast light on the Young Professionals Programme and the Leaderships Incubator, which both aim to build young people's leadership and professional capacities, hold several training sessions and workshops, and provide scholarships for the Member States' youth to study in a number of prestigious universities across the globe.