ICESCO and Omani National Commission are Holding Symposium on Digital Entrepreneurship in Muscat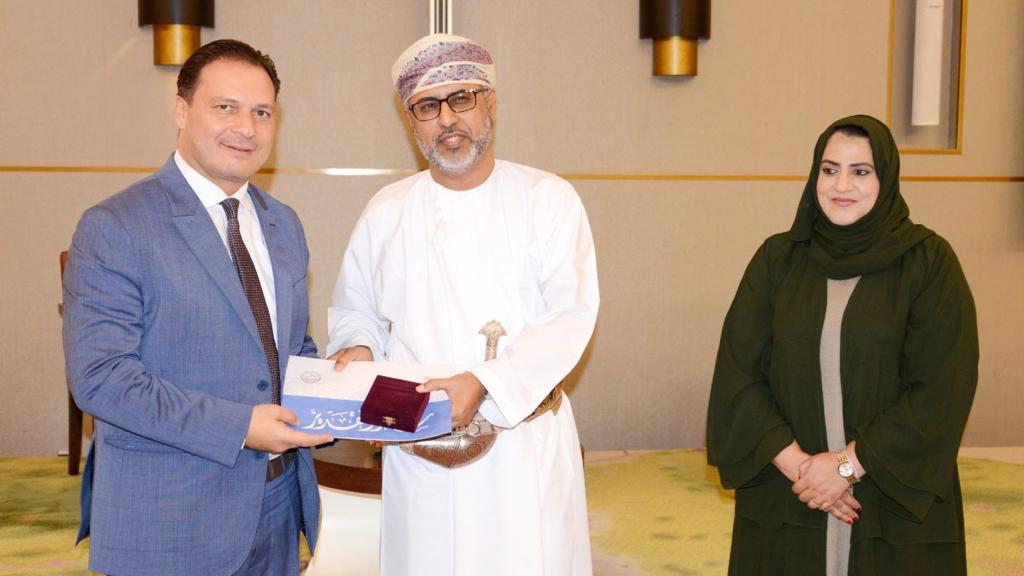 22 November 2022
The Islamic World Educational, Scientific and Cultural Organization (ICESCO) and the Ministry of Education of the Sultanate of Oman, represented by the Omani National Commission for Education, Culture and Science, and Youth Sada and Youth Vision institutions, held a Symposium on digital entrepreneurship, to spread its culture among young people, and to review key models and successful experiences in the field.
The Symposium, which was launched today, Tuesday, November 22, 2022, in the city of Muscat, is part of celebrating the Omani Youth Day every year on October 22. 120 young participants, entrepreneurs and school and university students benefited from its sessions, aimed at encouraging them to start their entrepreneurial projects, support new ideas, and contribute to their rehabilitation in the economic and technological field. The Symposium saw the participation of Sayyed Salem Muslim Al Busaidi, Undersecretary of the Ministry of Labor for Human Resources Development in the Sultanate of Oman, Dr. Abdullah bin Khamis Ambusaidi, Undersecretary of the Omani Ministry of Education, and Ms. Amna Al Balushi, Secretary General of the Omani National Commission for Education, Culture and Science.
In his address, Dr. Kais Hammami, Director of ICESCO Strategic Foresight Center, reaffirmed that ICESCO adopts a future and dynamic strategic vision based on participatory and cooperative foundations. The Organization sustains its efforts to support Member States in its fields of competence; it has mobilized, since the beginning of the Covid-19 pandemic, its expertise and its resources to strengthen its roles in contributing to the improvement of indicators of sustainable development in its Member States.
Dr. Al-Hammami also presented a working document, in which he highlighted the ways to harness strategic foresight practices to gain a strong understanding of the next digital generation, stressing that in order to build a sustainable and prosperous Islamic world, we must prepare for the next industrial revolution by investing in human intelligence, artificial intelligence, and providing young people with digital skills related to the jobs of tomorrow and entrepreneurship opportunities.
He concluded his address by reviewing the efforts of ICESCO Strategic Foresight Center, as it launched several initiatives, including holding an international conference on the skills and jobs of tomorrow, training sessions and workshops in the field of artificial intelligence and strategic foresight, preparing a dictionary of artificial intelligence vocabulary, project of the future as imagined by youth, and completing a report on the impact of artificial intelligence on the world of tomorrow.