ICESCO Headquarters Hosts Cultural and Artistic Event that Calls for Anchoring Equality and Listening to Children's Voices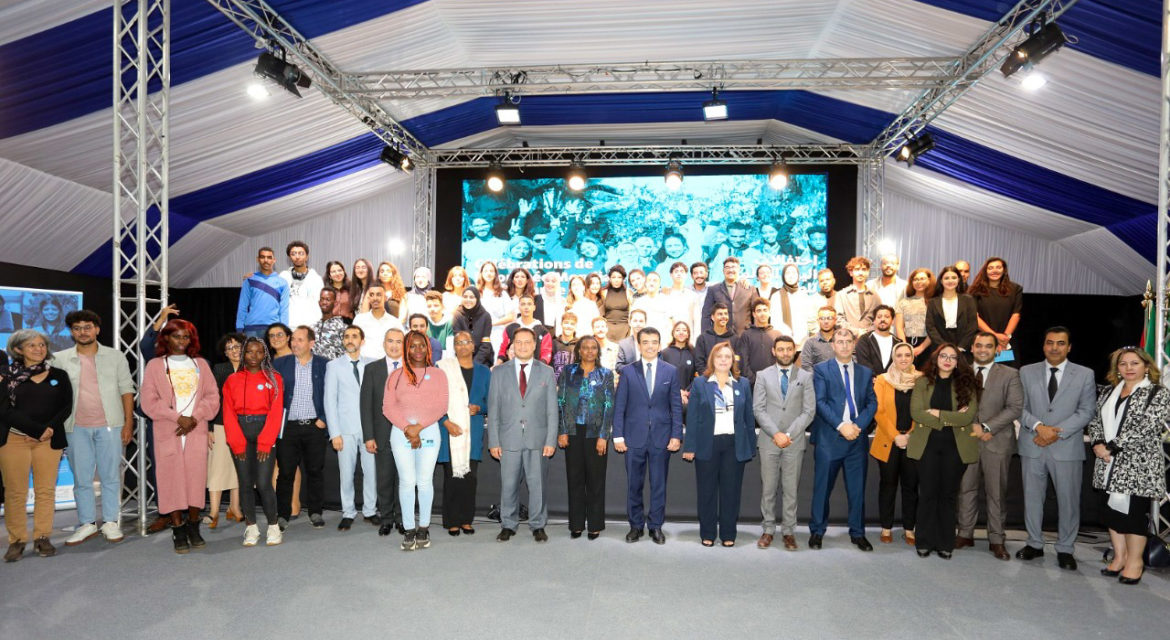 16 November 2022
The Headquarters of the Islamic World Educational, Scientific and Cultural Organization (ICESCO) hosted a major cultural and artistic event in commemoration of World Children's Day 2022. Organized by ICESCO in partnership with the office of the United Nations Children's Fund (UNICEF) in Morocco and the HIBA Foundation, the event brought together a high-caliber host of ministers, ambassadors accredited to the Kingdom of Morocco, representatives of international organizations and bodies, as well as child and young artists.
In his opening remarks at the event, which was held on Monday, November 14, 2022, Dr. Salim M. AlMalik, ICESCO Director-General (DG), noted that the Organization places children at the heart of its interests and invests in their creative abilities to nurture their imagination to build prosperous societies, stressing the need to listen to the voices and opinions of children and youth to understand their aspirations for they possess the potential to bring about positive change.
"This celebration is an opportunity to highlight the fundamental rights of children to engage in building and developing societies and emphasize the need to make them part of comprehensive development plans to ensure that the voices of children and youth are heard in the post-pandemic recovery," explained ICESCO DG.
Dr. AlMalik added that ICESCO seeks through this event to convey a positive message of equality and engagement for all children through art as a key instrument for anticipating their future.
For her part, Dr. Aawatif Hayar, Moroccan Minister of Solidarity, Social Integration and Family, delivered an address in which she reviewed Morocco's efforts to protect children and boost their creativity through a set of policies and initiatives, and the commendable progress achieved in protecting children rights, improving living conditions, equalizing opportunities and instilling social justice in various areas.
In an address delivered on his behalf by Mr. Mustapha Messaoudi, Secretary-General of the Ministry of Youth, Culture and Communication (Youth Department), Minister Mohamed Mehdi Bensaid highlighted that building the present and looking forward to the desired future rests upon developing children and youth capacity, noting that it is incumbent upon all parties concerned to provide them with the appropriate environment to innovate and prosper, enhance their capabilities, and harness their creative potential in different areas.
Mr. Marwane Fachane, Executive Director of the HIBA Foundation in the Kingdom of Morocco, reviewed the Foundation's vision and its collaborative programmes geared toward developing and refining youth creative skills by experts and professionals in graphic and plastic arts.
Dr. Speciose Hakizimana, UNICEF representative in the Kingdom of Morocco, affirmed the Organization's commitment to providing care for children and building their capacities, emphasizing that this event is part of a range of activities that are aimed at celebrating and engaging children.
The celebration featured multiple theatrical and musical performances, notably that of young artist Hamza Labied which impressed the audience.