High Activity at ICESCO Pavilion at COP27 on Finance Day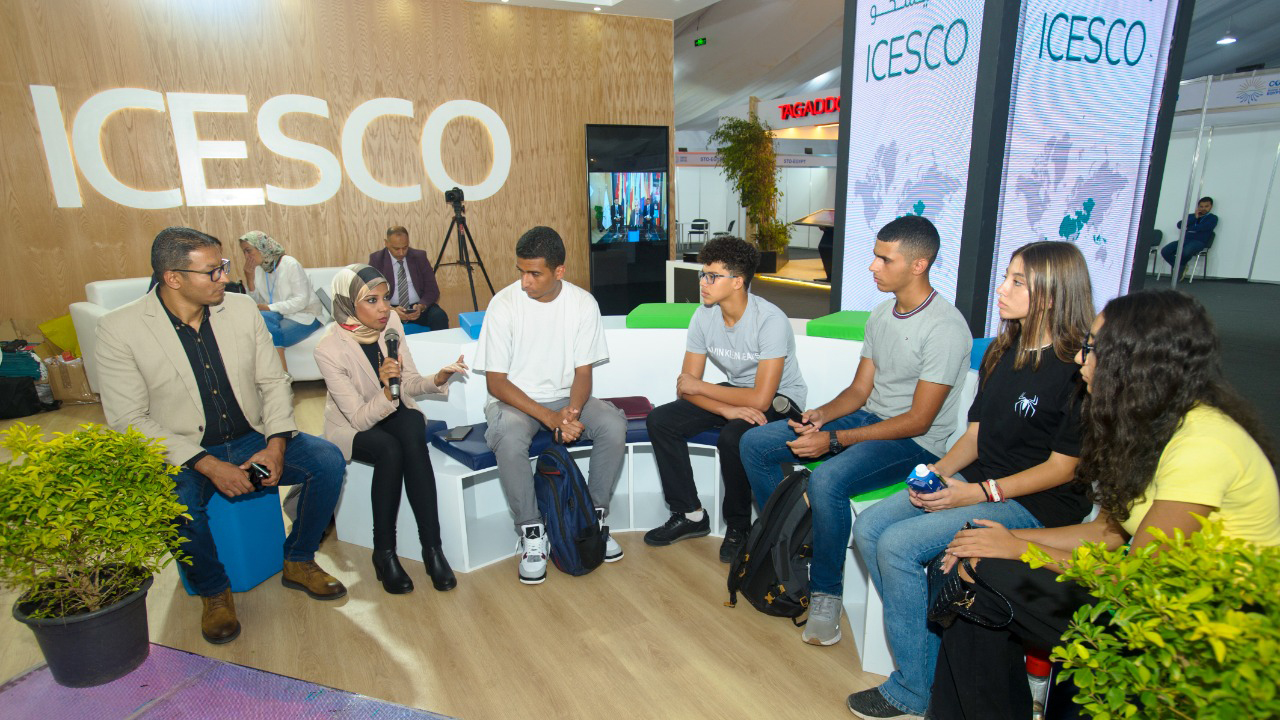 10 November 2022
The pavilion of the Islamic World Educational, Scientific and Cultural Organization (ICESCO) at the 27th Conference of the Parties to the United Nations Framework Convention on Climate Change (COP27) witnessed high activity on Wednesday, November 9, 2022, as several seminars and discussion panels were held, which presented an opportunity for heads of sectors and experts from ICESCO to highlight the Organization's efforts and programs to protect the environment and achieve sustainable development.
Dr. Raheel Qamar, Head of the Sector of Science and Technology at ICESCO, gave a presentation on the importance of climate finance to address the various issues of climate change and their devastating impact, noting that third-world countries suffer from the impact of climate change and need access to the benefits of green financing. A number of experts in the same Sector also highlighted ICESCO's efforts to promote the concept of smart, sustainable and resilient cities.
The pavilion also featured many activities, notably simulation activities to safeguard heritage, in cooperation with the Sector of Museums at the Ministry of Tourism and Antiquities, a photo gallery, and a presentation of the interactive seminar program. Dr. Ossama Nahas, Expert in the Sector of Culture and Communication, highlighted ICESCO's efforts in the field of protecting heritage against the threats of climate change using modern technology.
The Sector of Education was also present at the Pavilion, with a presentation by Dr. Kim Sunbong, Expert in the Sector of Education, who stressed the importance of using green energy to develop and expand a comprehensive and sustainable model for education, health, nutrition, the environment and economic support for rural communities in developing countries.