ICESCO explores mechanisms to promote Arabic calligraphy and Islamic patterns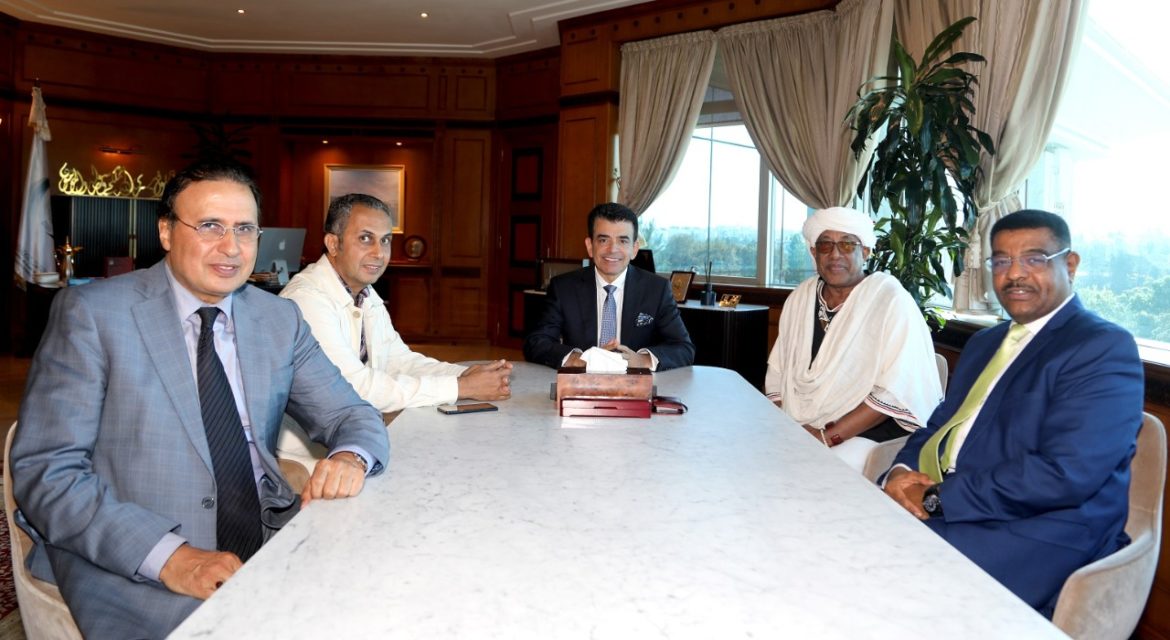 4 November 2022
Dr. Salim M. AlMalik, Director-General of the Islamic World Educational, Scientific and Cultural Organization (ICESCO), received the two prominent plastic artists, Dr. Rashid Diab and Mr. Khalid Al-Saei, and together they discussed ways to promote Arabic calligraphy and raise awareness of its importance at the international level.
During the meeting, held today, Thursday, November 3, 2022, at ICESCO Headquarters, Dr. AlMalik stated that ICESCO accords great attention to promoting the civilizational aspects of visual arts, especially Arabic calligraphy and Islamic patterns, which are two key components of international art awareness.
The meeting also focused on the possible contribution of prominent plastic artists from the Member States in the project ICESCO is planning to launch aiming to promote Arabic calligraphy through participation that draws inspiration from renewal trends of this art and organizing seminars and contests in the Islamic world.
For their parts, the two artists commended the attention ICESCO gives to Arabic calligraphy and expressed their keenness to cooperate with the Organization to support this field.
The meeting was attended by Dr. Abdelilah Benarafa, Deputy Director-General, Dr. Mohamed Zinelabidine, Head of the Sector of Culture and Communication, and Amb. Khaled Fathalrahman, Head of the Center for Civilizational Dialogue.