ICESCO and Lebanon explore ways to strengthen cooperation in fields of education, science and culture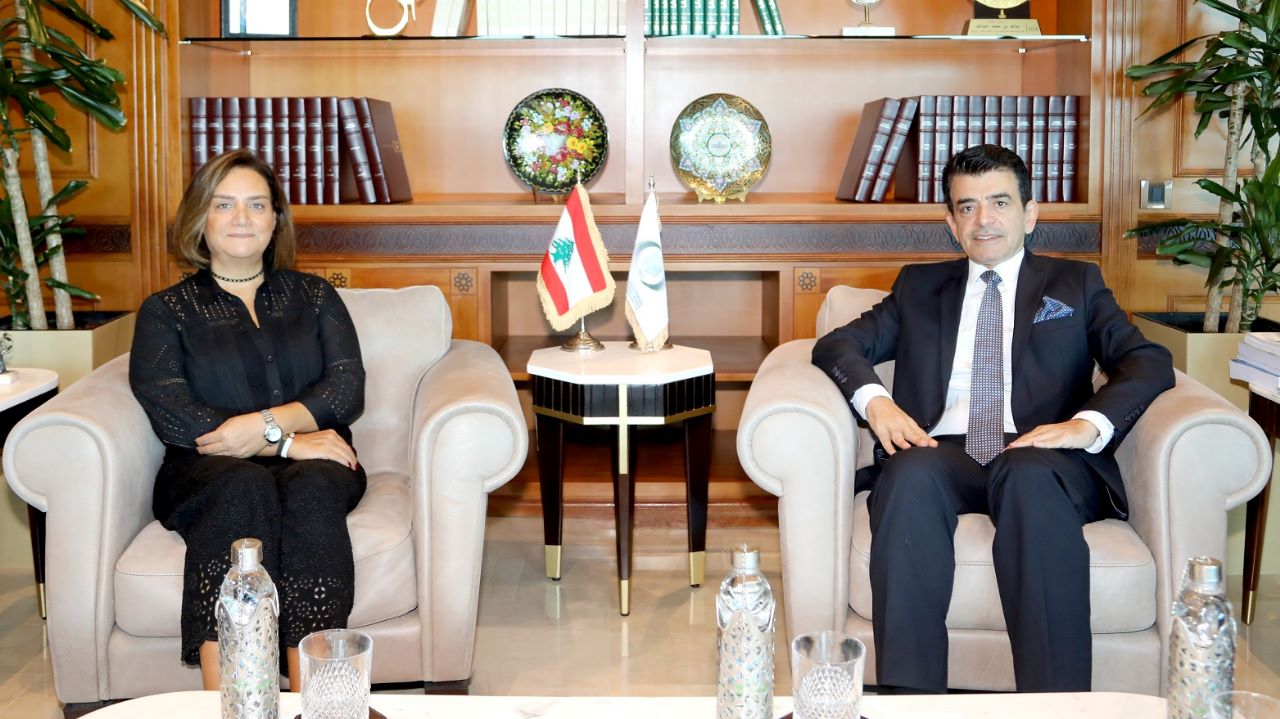 24 October 2022
Dr. Salim M. AlMalik, Director-General of the Islamic World Educational, Scientific and Cultural Organization (ICESCO), received Ms. Hiba Nashabe, Secretary-General of the Lebanese National Commission for Education, Science and Culture, on Monday 24 October 2022, at ICESCO Headquarters, in Rabat. The meeting explored ways to strengthen cooperation between ICESCO and Lebanon in the Organization's areas of competence.
During the meeting, Dr. AlMalik stressed that within the framework of its new vision and strategic orientations, ICESCO seeks to cooperate with various parties in the fields of education, science and culture to serve humanity and face the relevant global challenges, indicating that the Organization is willing to implement its programmes and projects anywhere in the world.
The two parties also discussed the cooperation relations between ICESCO and the Republic of Lebanon, including the signing of a special agreement on humanitarian assistance, in June 2022, to ensure the return of Lebanese students pursuing their studies in Ukraine, who were forced by the security situation to leave to neighboring countries.
The meeting focused on the possibility of cooperation in several programmes and projects on youth capacity-building and training on leadership, innovation, students' mental health and the inscription of Lebanese heritage in ICESCO's Islamic World Heritage List.
For her part, Ms. Hiba Nashabe lauded the development and modernization that ICESCO has seen over the past three years, stressing the need to establish a partnership between the Organization and Lebanon in the fields of education, science and culture, indicating that she would exert every effort to finalize the membership of Lebanon in ICESCO.