ICESCO Director-General Receives Turkish Ambassador in Rabat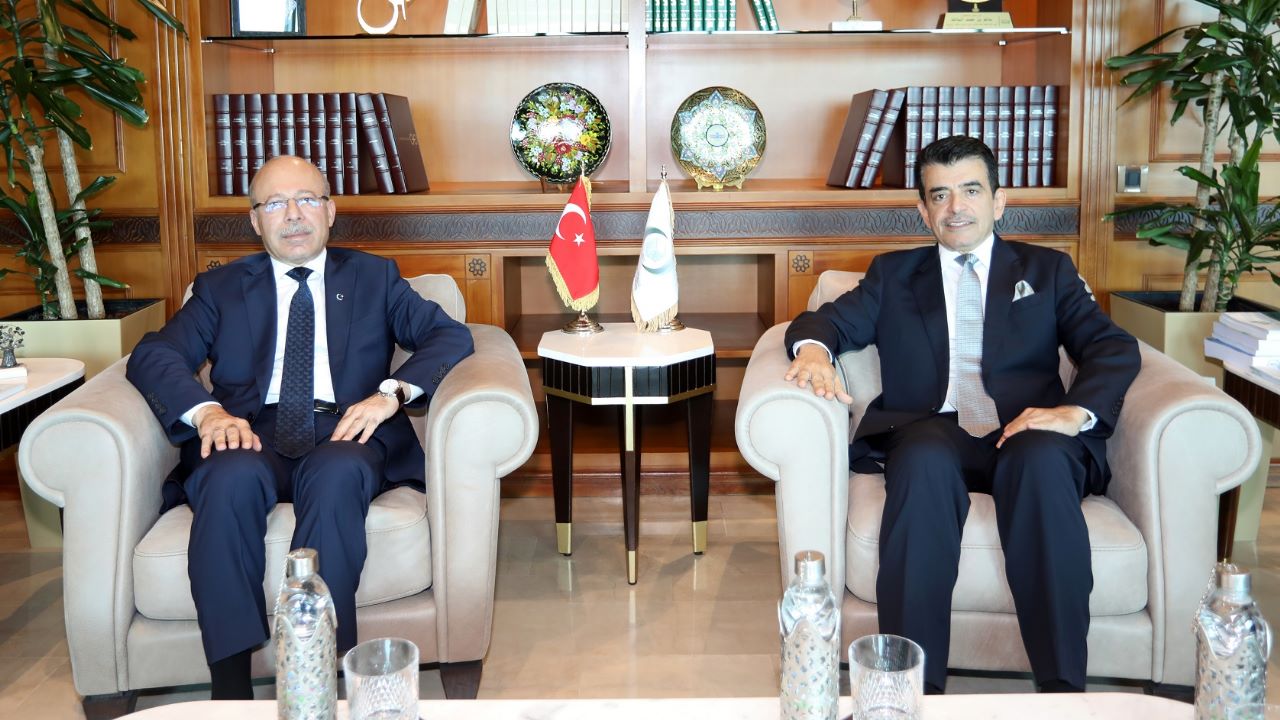 20 October 2022
Dr. Salim M. AlMalik, Director-General (DG) of the Islamic World Educational, Scientific and Cultural Organization (ICESCO), received Mr. Omer Faruk Dogan, Ambassador of the Republic of Turkey to the Kingdom of Morocco, to discuss cooperation prospects between the Organization and Turkey in the fields of education, science and culture, and the latest developments in the official procedures for the accession of the Republic Turkey to ICESCO.
During the meeting, which took place on Wednesday, October 19, 2022, at ICESCO Headquarters in Rabat, with the presence of several Heads of Sectors and Directors of Departments and Centers in the Organization, Dr. AlMalik reviewed the key aspects of ICESCO's strategic vision and its strategic orientations, which focus on the Organization's competencies, and follow the approach of transparency, credibility, and openness to all stakeholders to serve the Member States and the Muslim communities around the world.
ICESCO DG noted that several countries, especially the European ones, had expressed their desire to join the Organization as an observer, for more cooperation with ICESCO in education, science and culture. He highlighted the key programmes, projects and activities that ICESCO implements in cooperation with the competent authorities in its Member States and with the participation of some Turkish experts.
For his part, the Turkish ambassador in Rabat commanded ICESCO's role, stressing that the Organization is the best platform for cooperation between the countries of the Islamic world, away from political disagreements, and that it is the right way to accomplish cooperation and agreement between these countries in the fields of education, science and culture.
Ambassador Dogan added that he will spare no efforts in speeding up the official procedures for Turkey to join ICESCO and accomplish closer cooperation between the two parties in the Organization's fields of competence.