ICESCO takes part in Religious Moussem of Assa-Zag in Kingdom of Morocco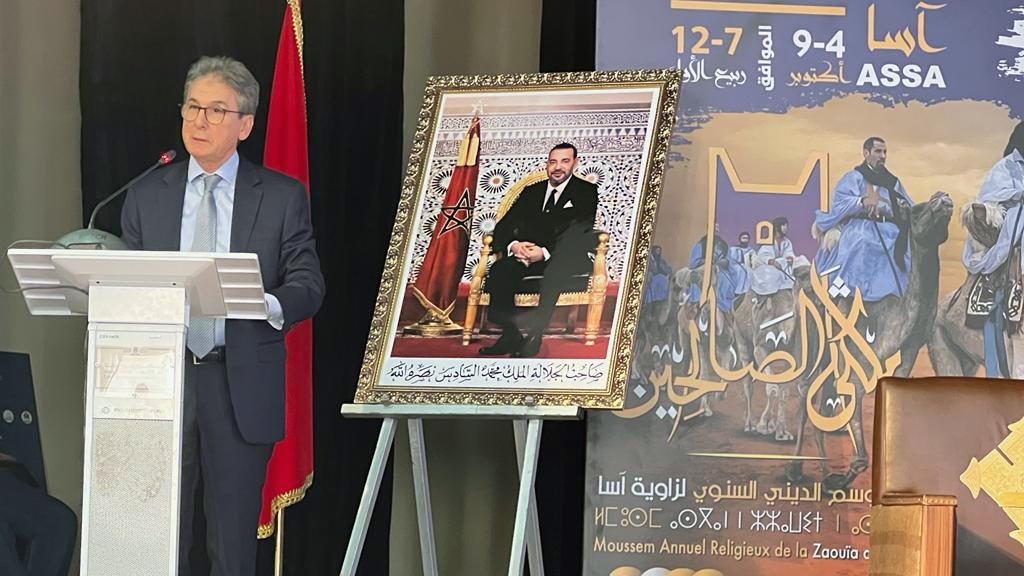 6 October 2022
The Islamic World Educational, Scientific and Cultural Organization (ICESCO) took part in the opening ceremony of the Annual Religious Moussem of the Assa-Zag Zaouia, in Assa, Kingdom of Morocco, organized by the Assa-Zag Foundation for Development, Thought and Culture, in cooperation with several institutions. The Moussem is held concurrently with the announcement of the inscription of the Moussem on ICESCO's Islamic World Heritage List.
Mr. Najib Rhiati, Cultural Advisor of the Director-General, represented ICESCO in the six-day Moussem, which kicked off today, Tuesday, October 4, 2022. Mr. Rhiati gave an address reaffirming the significance of the inscription of this religious event and its role in safeguarding its spiritual, cultural, artistic, and socio-economic elements. He added that this inscription will enable the competent parties to benefit from the Organization's extensive expertise and technical support in order to prepare the relevant sector-specific plans and consolidate the components of this cultural heritage, with the ultimate goal of achieving socio-economic and touristic development of the region.
For his part, Dr. Taleb Bouya Maelainin Laatik, Regional Director of Culture for the Gulemim Ouad Noun Region, hailed the inscription of the Moussem on ICESCO's Islamic World Heritage List, stressing the importance of such a step to safeguard its elements and preserve the region's cultural heritage.
At the close of the ceremony, which was attended by the Governor of Assa-Zag, Mr. Youssef Khayer, two documentaries highlighting the Moussem were screened, followed by a cultural symposium on "Literary Works in the Sahraoui Community", which brought together a host of intellectuals and literary figures.