ICESCO and Baku State University hold International Conference on Challenges of Theoretical and Experimental Chemistry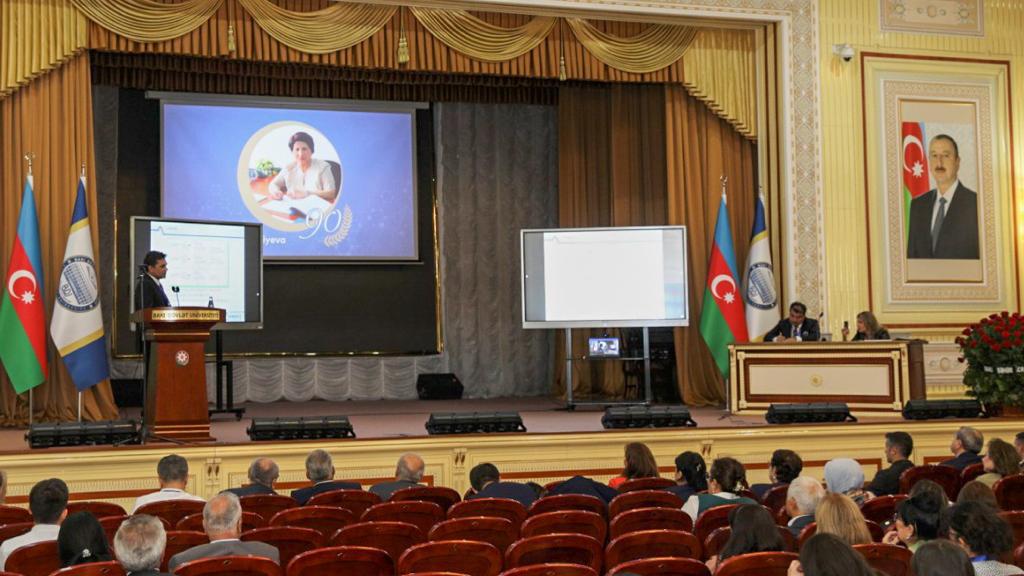 1 October 2022
The International Scientific Conference on Modern Challenges in Theoretical and Experimental Chemistry, which was held by the Islamic World Education, Science and Culture Organization (ICESCO), in partnership with Baku State University in the Republic of Azerbaijan, concluded its proceedings on Friday, September 30, 2022. The event aimed at promoting scientific research in theoretical and experimental chemistry, encouraging young researchers to pursue a career in the field, and celebrating the contributions of the Azerbaijani scientist Rafiga Aliyeva to the fields of chemistry and the environment.

The two-day Conference witnessed the participation of high-caliber personalities, notably ministers, officials, scientists and specialists in science and technology. During the sessions, the participants discussed the contributions of the scientist Rafiga Aliyeva to chemistry and exchanged thoughts on some modern applied research in the fields of analytical and environmental chemistry, environmental protection and chemistry teaching methodology.
In his address, Dr. Muhammad Sharif, Advisor at ICESCO's Science and Technology Sector, reviewed the Organization's efforts in promoting scientific research, modern technology and artificial intelligence, and developing entrepreneurship in Member States through various initiatives, programmes and activities, namely ICESCO's programme for training youth in creating and developing small-scale projects in the fields of technology and innovation.