During Conference on Cultural Policies and Development in Mexico, ICESCO reviews its efforts to promote culture and peace worldwide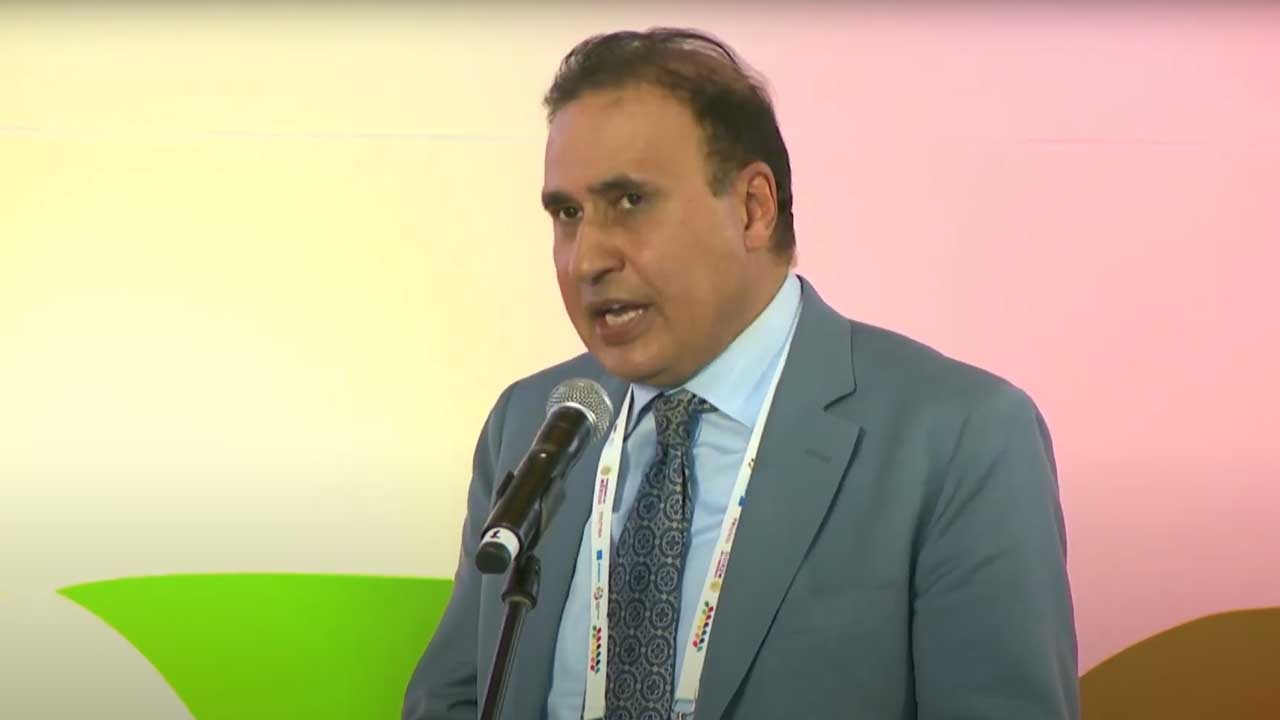 1 October 2022
On behalf of Dr. Salim M. AlMalik, Director-General of the Islamic World Educational, Scientific and Cultural Organization (ICESCO), Dr. Abdelilah Benarafa, Deputy Director-General, gave an address at UNESCO World Conference on Cultural Policies and Sustainable Development (MONDIACULT, 2022), held in Mexico City, on 28-30 September 2022, wherein he reaffirmed that the Organization strives to contribute to achieving the Sustainable Development Goals relevant to cultural heritage by encouraging the cultural and creative industries, and the digital cultural economy, and building a virtual and interactive labor market that is largely interconnected with a high added value.
During this Conference, which witnessed the participation of several ministers of cultural affairs, representatives of specialized international organizations and a group of distinguished cultural, literary and artistic figures, Dr. Benarafa indicated that ICESCO also endeavors to promote the "culture and development" agenda and highlight the links between culture and peoples' aspirations to build and restore peace.
He also explained that ICESCO contributes to developing the concept of culture, in cooperation with authors and researchers through studies and research works aiming to further explore the renewed meanings of digital culture and cultural and creative industries in their relation to GDP, growth and performance indicators, gender issues and the status of artists and creators.
Moreover, Dr. Benarafa pointed out that ICESCO issued several documents in Arabic, French and English on cultural mediation and rights, the role of civil society in promoting dialogue and peace, and culture and the city, stressing that these documents resulted in the establishment of new institutions in many Member States.
In conclusion, he noted that ICESCO, in cooperation with many of its Member States, addresses many of the issues included in the agenda of MONDIACULT 2022, through its "International Think Tank: Culture for Rethinking the World" and "International Center of Holistic Policies for the Promotion of Cultural Reality," adding that ICESCO aims to cooperate with UNESCO to enhance the status of culture and peace worldwide.