ICESCO and Kazakhstan Agree on Enhancing Cooperation in Science and Technology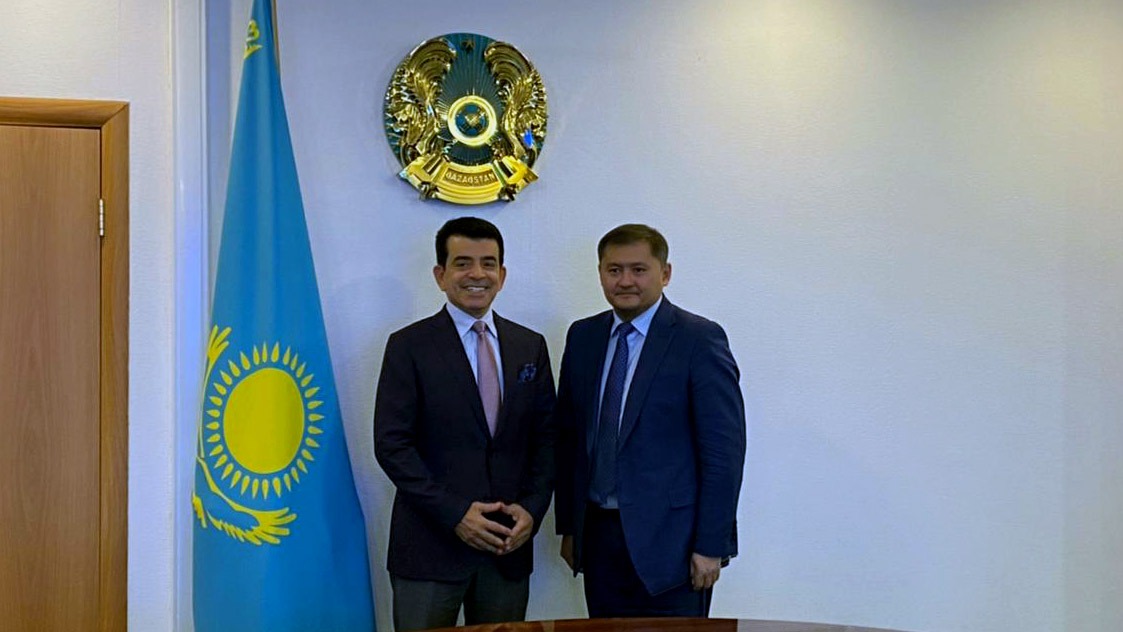 13 September 2022
Dr. Salim M. Al Malik, Director-General of the Islamic World Educational, Scientific and Cultural Organization (ICESCO), and Mr. Sayasat Nurbek, Minister of Science and Higher Education of the Republic of Kazakhstan, discussed ways and mechanisms to enhance cooperation and partnership between ICESCO and the Ministry in the fields of science, technology, entrepreneurship and civilizational dialogue among other areas of common interest.
The meeting, held on Tuesday (September 13, 2022), at the Ministry's headquarters, is part of the visit of the ICESCO Director-General to the Republic of Kazakhstan to participate in the 7th Congress on World and Traditional Religions, due to be held in Nur-Sultan, on 13-16 September 2022.
During the meeting, the two parties reviewed the cooperation developments between ICESCO and Kazakhstan in the fields of science, technology and scientific research, as well as the Organization's key programmes and activities implemented in cooperation with several parties in Kazakhstan, most notably ICESCO's youth training programme on small businesses in the field of technology and innovation, which aimed to support more than 150 start-ups in the field of innovation and technology in ICESCO Member States until 2025.
Besides, ICESCO and the Ministry agreed on strengthening this distinguished partnership and discussed a number of proposed cooperation programmes and activities, including an international conference, at ICESCO Headquarters, on al-Farabi, who is one of the major figures of the Islamic world, organizing an international symposium on al-Byruni at one of the universities in Kazakhstan, and enhancing experience-sharing and developing the skills of researchers in the fields of science and technology, strategic foresight and civilizational dialogue.
ICESCO Director-General invited the Minister of Science and Higher Education of Kazakhstan to participate in one of the Organization's scientific conferences; an invitation which was welcomed by the Minister.
At the close of the meeting, Mr. Nurbek presented Dr. Al-Malik with a commemorative gift in appreciation of his efforts in modernizing ICESCO and supporting the development of scientific research.