ICESCO Participates in symposium on Innovation and Cybersecurity in Field of Civil Aviation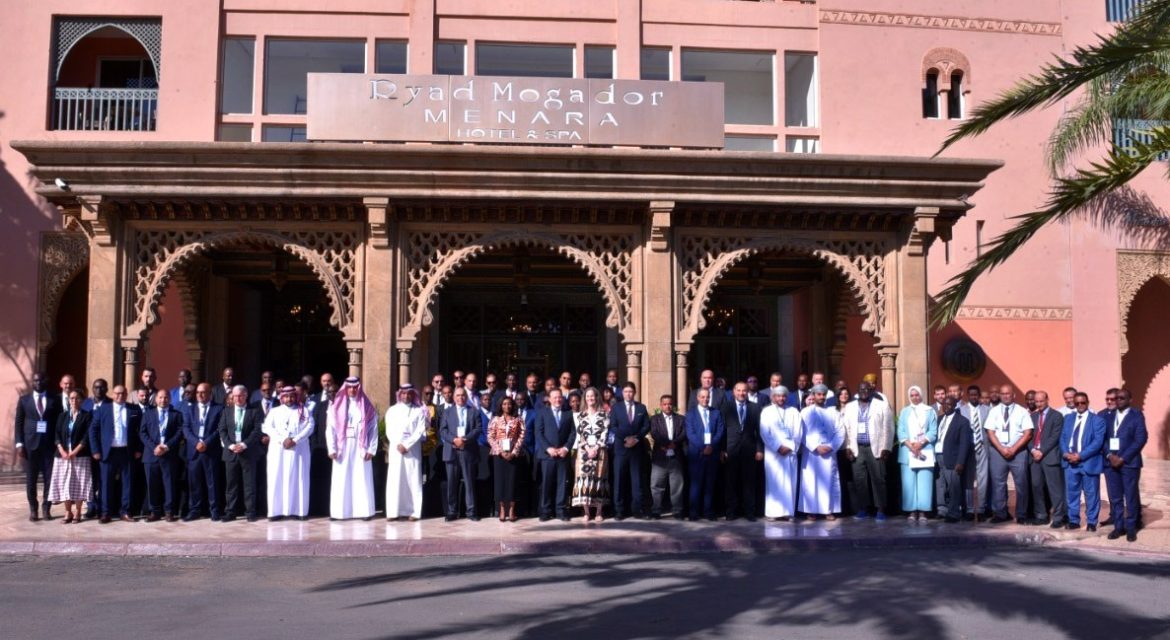 8 September 2022
The Science and Technology Sector of the Islamic World Educational, Scientific and Cultural Organization (ICESCO) participated in the two-day regional symposium on innovation and cybersecurity in the field of civil aviation, held by the Arab Civil Aviation Organization (ACAO), in partnership with the European Civil Aviation Conference (ECAC), the African Civil Aviation Commission (AFCAC), and the US Transportation Security Administration, in Marrakesh, Kingdom of Morocco, to discuss the roles of technology and innovation in enhancing civil aviation security, and ways and mechanisms to develop cooperation relations to confront cyber threats.
During his participation in the symposium, Dr. Adel Smeda, Expert at Science and Technology Sector, reviewed ICESCO's efforts to encourage Member States to enhance the use of modern technology applications in the fields of economy, environment, education and reduction of cyber threats on civil aviation security.
The participants in the symposium, including officials, experts and specialists in the field of civil aviation, cybersecurity and modern technology, discussed solutions and innovations to meet the challenges of civil aviation security, and the need to exchange experiences and best practices, cooperate in the organization of conferences and scientific seminars in the field, encourage the participation of young people in the countries of the Islamic world and support entrepreneurs.