ICESCO Director-General: Youth Are Essential Partners in Development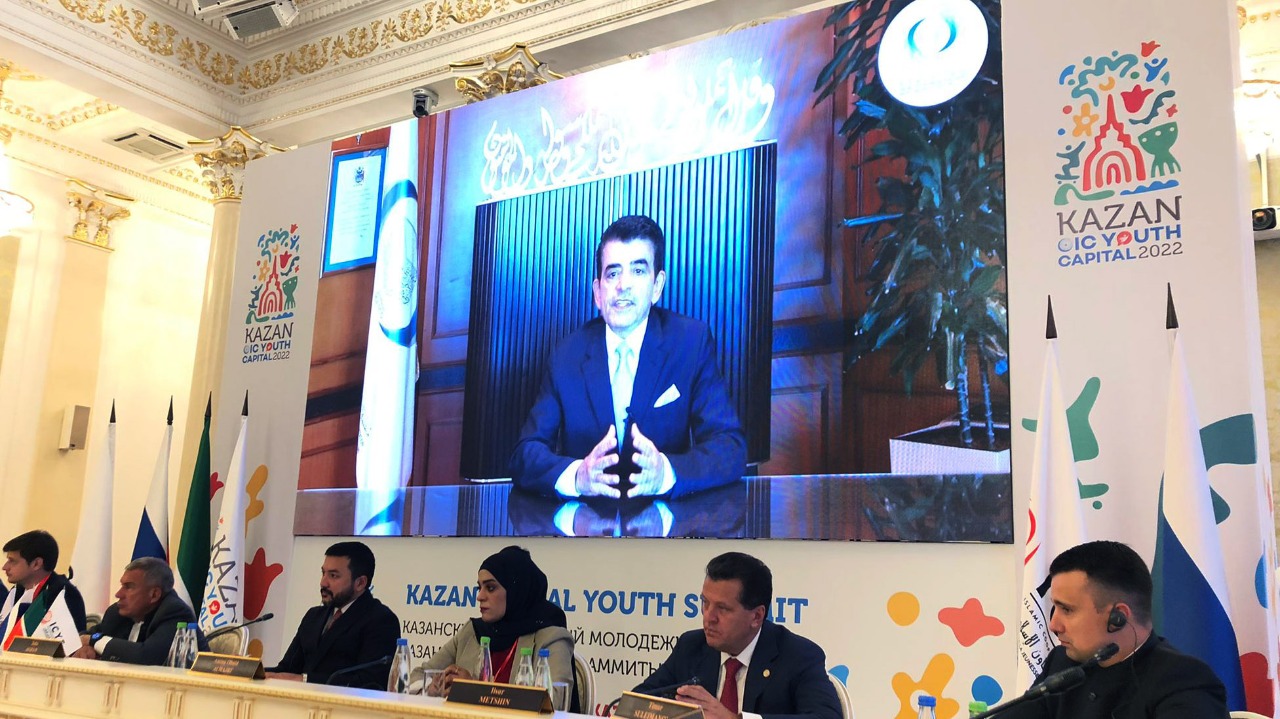 31 August 2022
Dr. Salim M. AlMalik, Director-General (DG) of the Islamic World Educational, Scientific and Cultural Organization (ICESCO), reaffirmed that young people are essential partners in development, calling for having confidence in their capabilities, responding to their aspirations at all levels, and promoting education and training to build a productive economy.
This statement was part of the video speech that Dr. AlMalik addressed to the 1st World Youth Summit, held on 27-30 August 2022, in Kazan, capital of the Russian Republic of Tatarstan, with the participation of His Excellency Rustam Mnikhanov, President of the Republic of Tatarstan, Chairman of the Strategic Vision Group 'Russia – Islamic World'; and Mr. Taha Ayhan, President of the Islamic Cooperation Youth Forum, in addition to 300 participants from 67 countries.
In his address, Dr. AlMalik stressed that ICESCO is a youth Organization, which has increased the number of its young staff and launched the Young Professionals Programme for 2022 and the Leadership Training in Peace and Security Programme, as part of its new modernization vision.
"The Organization seeks to build capacities and improve the performance quality of research centers in the Islamic world through workshops for young people on measurement devices, reverse engineering, space technology and entrepreneurship in the field of technology and innovation," stated ICESCO DG.
Dr. AlMalik stated that the Organization is implementing a number of programmes and activities to connect young people to artificial intelligence and publicize the professions of tomorrow to enshrine the concept of smart career choices among young people.
In conclusion, Dr. AlMalik pointed out that ICESCO pays special attention to university education through the establishment of new academic chairs on youth issues in some universities, in addition to the provision of scholarships for young people from the Islamic world.
During their participation in the Summit, Dr. Sidra Tariq Jamil, Expert at ICESCO Center for Civilization Dialogue, and Ms. Fahemida Faiza, Programmes Manager at ICESCO Human and Social Sciences Sector, gave presentations wherein they reviewed the key aspects of the Organization's vision and action strategy in the field of youth rehabilitation and leadership skills, as well as the initiatives and programmes launched in this context.