AlMalik and Ashour Reaffirm the Continuation of Partnership between ICESCO and Egypt in Education, Science and Culture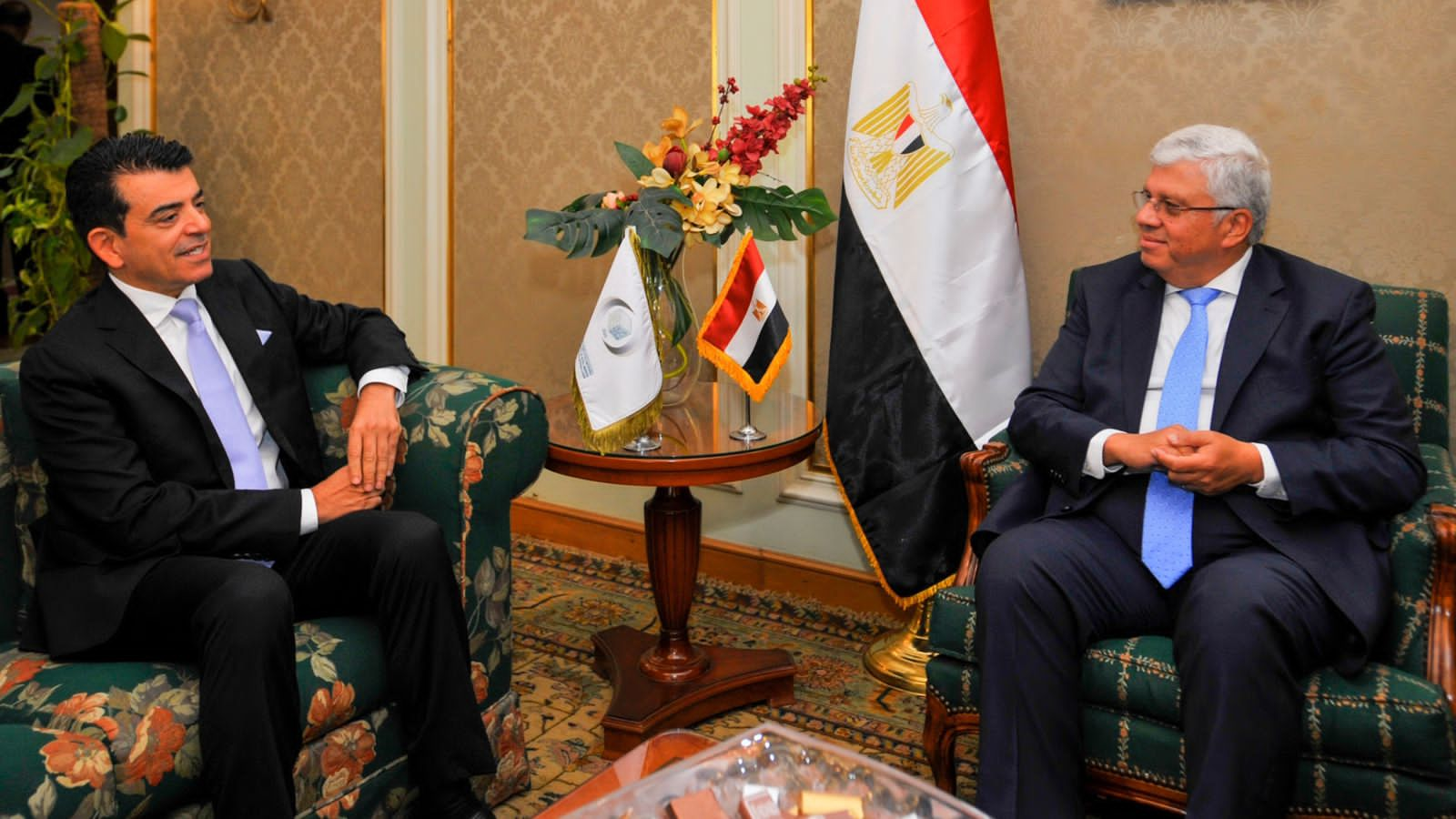 30 August 2022
Dr. Salim M. AlMalik, Director-General (DG) of the Islamic World Educational, Scientific and Cultural Organization (ICESCO), and Dr. Mohamad Ayman Ashour, Minister of Higher Education and Scientific Research of the Arab Republic of Egypt, held a meeting to discuss the latest developments in cooperation between ICESCO and Egypt in the fields of education, science and culture.
At the outset of the meeting, held on Tuesday, August 30, 2022, at the headquarters of the Ministry of Higher Education in Cairo, Dr. AlMalik congratulated Dr. Ashour on assuming the position of Minister of Higher Education and Scientific Research, the presidency of the Egyptian National Commission for Education, Science and Culture and the presidency of the ICESCO's General Conference till 2025, hoping he will succeed in all the tasks entrusted to him.
Both parties reviewed the key programmes and activities that are currently being implemented in Egypt, in partnership between ICESCO and the competent authorities, as well as the most important programmes to be launched, mainly the project for the international professional teaching certificates for the benefit of 2000 teachers in several Egyptian governorates, in association with Saleh Kamel Humanitarian Foundation. The Memorandum of Understanding of this Project will be signed in Cairo today.
During the meeting, the two parties agreed to cooperate in the implementation of three important initiatives, the first is related to organizing a meeting in Egypt between ICESCO's Member States National Commissions for Education, Science and Mohammed bin Rashid Al Maktoum Knowledge Foundation, to discuss developing beneficial cooperation between the countries of the Islamic world in the field of knowledge.
The second initiative is related to coordinating the launch of the Fund for Education and Supporting Talents in the Islamic World, which was proposed by His Excellency President Abdel Fattah El-Sisi, during his opening of the 14th session of ICESCO's General Conference, which was hosted by Egypt in December.
The third initiative is related to the implementation of President El-Sisi's initiative to donate 100 scholarships to young people from the Islamic world in Egyptian universities, in coordination with ICESCO.
The meeting also touched upon cooperation in establishing several ICESCO scientific chairs in several Egyptian universities to support scientific research. The Egyptian Minister of Higher Education commended the development and modernization that ICESCO has witnessed since Dr. AlMalik assumed its general directorate.
At the close of the meeting, Dr. AlMalik and Dr. Ashour reiterated the continuation of the distinguished cooperation and partnership between ICESCO and Egypt, and the investment of this partnership to further enhance cooperation among the Islamic world in education, science and culture.