ICESCO Participates in Capacity-Building Workshop on Peace for Youth in Nigeria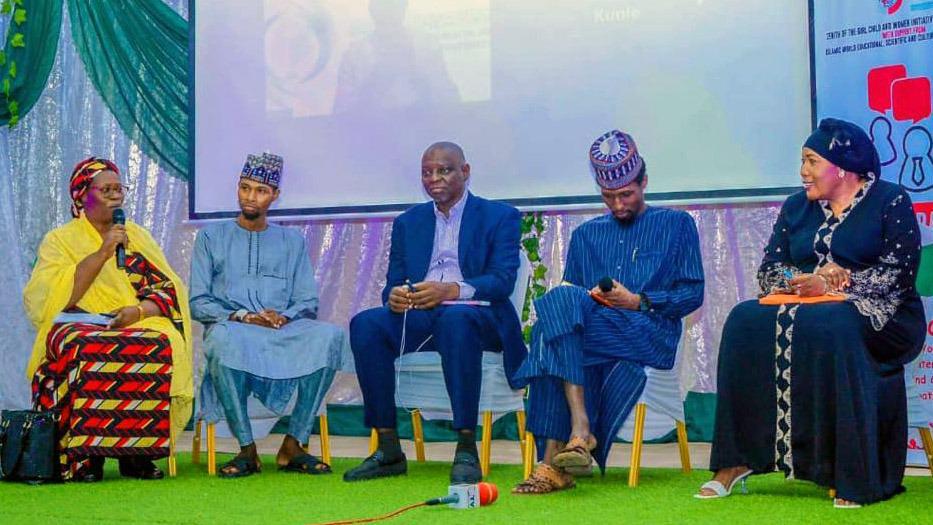 26 August 2022
The Human and Social Sciences Sector of the Islamic World Educational, Scientific and Cultural Organization (ICESCO) participated in the Capacity-Building Workshop on Peace for Youth, held on Wednesday (24 August 2022), by Zenith Organization, in Maiduguri, Borno State, Federal Republic of Nigeria. This workshop supports the Girl and Women Initiative in Nigeria, in the implementation of projects that won the Peace Leadership Support Prize, within the framework of ICESCO's Training Programme for Women and Youth on Leadership in Peace and Security 2021.
At the beginning of the hybrid workshop, which was supervised by Ms. Aicha Haj Kabou, ICESCO Ambassador for Peace, Mr. Ibrahim Muhammad Bashir, Secretary-General of the Nigerian National Commission for ICESCO, stressed the importance that the Organization attaches to training and rehabilitating the capacities of youth and women to develop their leadership skills for peace.

Mr. Alioune Ndiaye, Programmes Manager at ICESCO Human and Social Sciences Sector, made a presentation wherein he reviewed the axes of ICESCO's "360° Peace Approach," stressing the key role of youth and women in building peace.
For her part, Ms. Aicha Haj Kabou shed light on her experience in ICESCO's LTIPS and highlighted its role in developing and strengthening her leadership skills for peace.
The workshop saw the participation of the representatives of the Ministry of Women and Social Development, the Ministry of Youth Rehabilitation and Sports in Borno State, members of the National Youth Council of Nigeria, as well as 35 young women and men from civil society.
At the close of the workshop, the participants enjoyed some Nigerian traditional artistic performances and a play on the importance of peace and the prevention of violent extremism.