ICESCO Director-General Receives Sudan's Ambassador to Rabat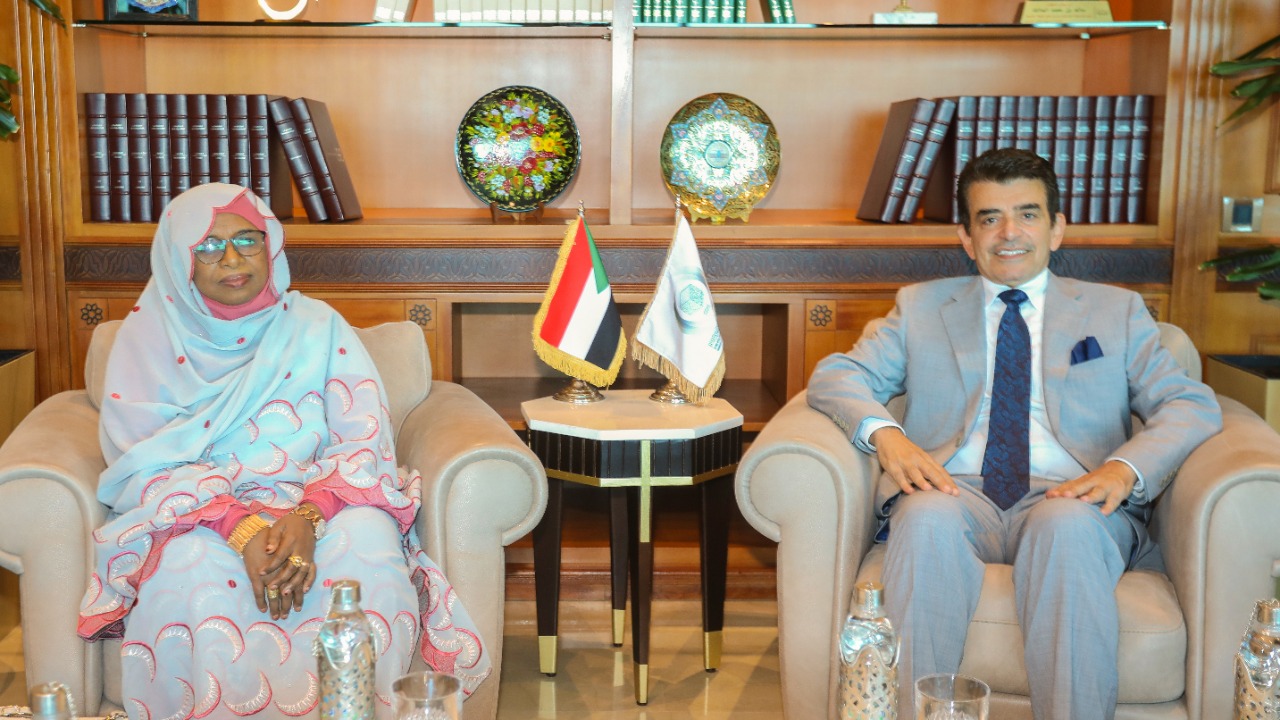 22 August 2022
Dr. Salim M. AlMalik, Director-General of the Islamic World Educational, Scientific and Cultural Organization (ICESCO) received Ms. Mawddah Omar Haj Al-Toum, Ambassador of the Republic of the Sudan to the Kingdom of Morocco, where they discussed ways to enhance cooperation between ICESCO and the Sudan in the fields of education, science and culture.
At the outset of the meeting, held on Monday (August 22, 2022) at ICESCO Headquarters, in Rabat, Dr. AlMalik congratulated Ms. Mawddah Al-Toum on her new position as the Sudan's Ambassador to the Kingdom of Morocco, wishing her every success.
Afterward, Dr. AlMalik reviewed ICESCO's new vision and strategic orientations, which hinge upon openness to and communication with the Member States and the implementation of programmes and initiatives that meet their needs in the fields of education, science and culture, noting that ICESCO attaches great importance to the values of peace and civilizational dialogue, building the capacities of women and youth, encouraging investment in space science and scientific research, and supporting Member States' efforts to benefit from modern technologies and artificial intelligence applications to achieve sustainable development.
The meeting also tackled the aspects of cooperation between ICESCO and the Sudan in enhancing the status of teaching Arabic to non-Arabic speakers by writing the local African languages in the Arabic script to preserve them from extinction, and the importance of inscribing the Sudanese cultural elements and heritage sites on ICESCO's Islamic World Heritage List.
For her part, the Sudanese Ambassador commended ICESCO's support for the Member States in its areas of action, stressing the Sudan's keenness to continue constructive cooperation with ICESCO.
The meeting was also attended by Ambassador Khaled Fathalrahman, Director of the Center for Civilizational Dialogue, Mr. Mohamed Hedi Shili, Director of the Department of Legal Affairs and International Standards, and Mr. Omar Hamid, Expert at the Sector of Partnerships and International Cooperation.