ICESCO Hosts Closing Ceremony of 14th Edition of International Children for Peace Festival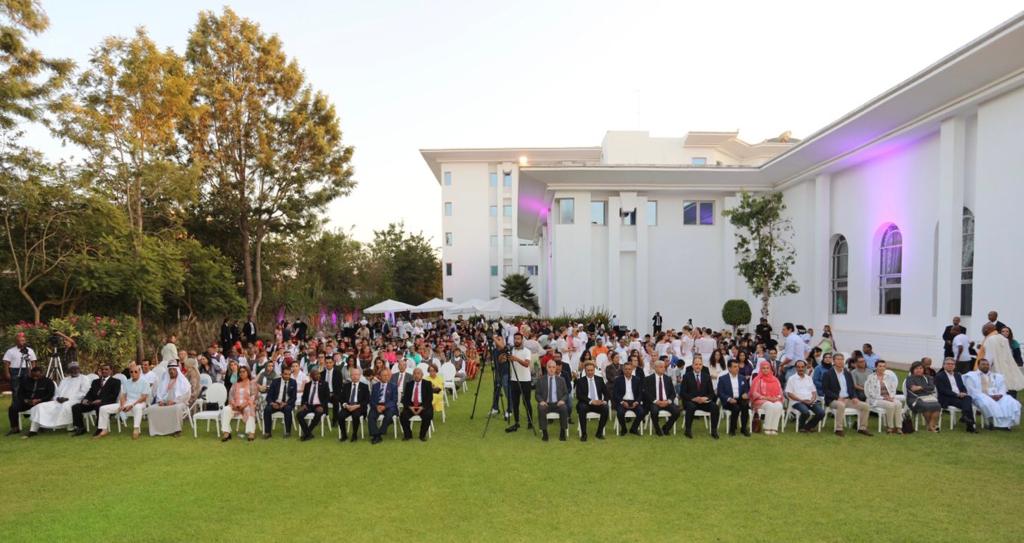 1 August 2022
Launching Annual Award for Best Initiatives for "Birds of Peace"
As part of the celebration programme of Rabat as Culture Capital in the Islamic world for 2022, the Headquarters of the Islamic World Educational, Scientific and Cultural Organization (ICESCO) hosted the closing ceremony of the 14th edition of the International Children for Peace Festival, organized by the Bouregreg Association in the Kingdom of Morocco, with the participation of over 400 children from 31 countries to anchor the culture of peace and coexistence among the children of the world.
At the outset of the ceremony, which coincided with the beginning of the new Hijri year, and came within the framework of ICESCO's objective to foster peace through practical programmes and activities that place it among the leading international organizations in the field, Dr. Salim M. AlMalik, ICESCO Director-General (DG), delivered an address in which he stressed the importance of peace, which is essential in achieving development. "I am proud of all the children participating in the Festival as ambassadors of peace, who draw a new splendid picture of the world and convey messages that say "No to wars, no to attacks, no to injustice and no to hatred" These "Birds of Peace" spread beauty, joy, happiness, love and hope all over the world," noted ICESCO DG.
Dr. AlMalik reaffirmed ICESCO's belief in the instrumental role of children in preserving lofty values , protecting the environment from pollution, and promoting tolerance and coexistence to make the world a better place.
ICESCO DG also announced that as part of ICESCO's endeavor to encourage children to become messengers of peace and ambassadors of love, the Organization will establish an annual award for best children initiatives called "Birds of Peace," and organize an annual ceremony to showcase their outstanding creativity.
For his part, Mr. Mustapha Taimi, Secretary-General of the Ministry of Youth, Culture and Communication in the Kingdom of Morocco, commended ICESCO's work and the distinguished activities, it implemented as part of the celebration of Rabat as Culture Capital in the Islamic world for 2022, hailing the Organization's efforts to foster a culture of peace.
Afterward, Hamd and Nora, two of the participating children, read out "The Call for Peace" which calls for spreading the spirit of tolerance and coexistence across the globe and urges adults to work and prevail in the battle for peace so all the world's children can live and grow in peace.
The children then released white peace doves, before the artistic ceremony that featured the children's performances from their countries' artistic and musical heritage.