ICESCO Director-General holds Series of Meetings with Host of Participants in International Aerospace Symposium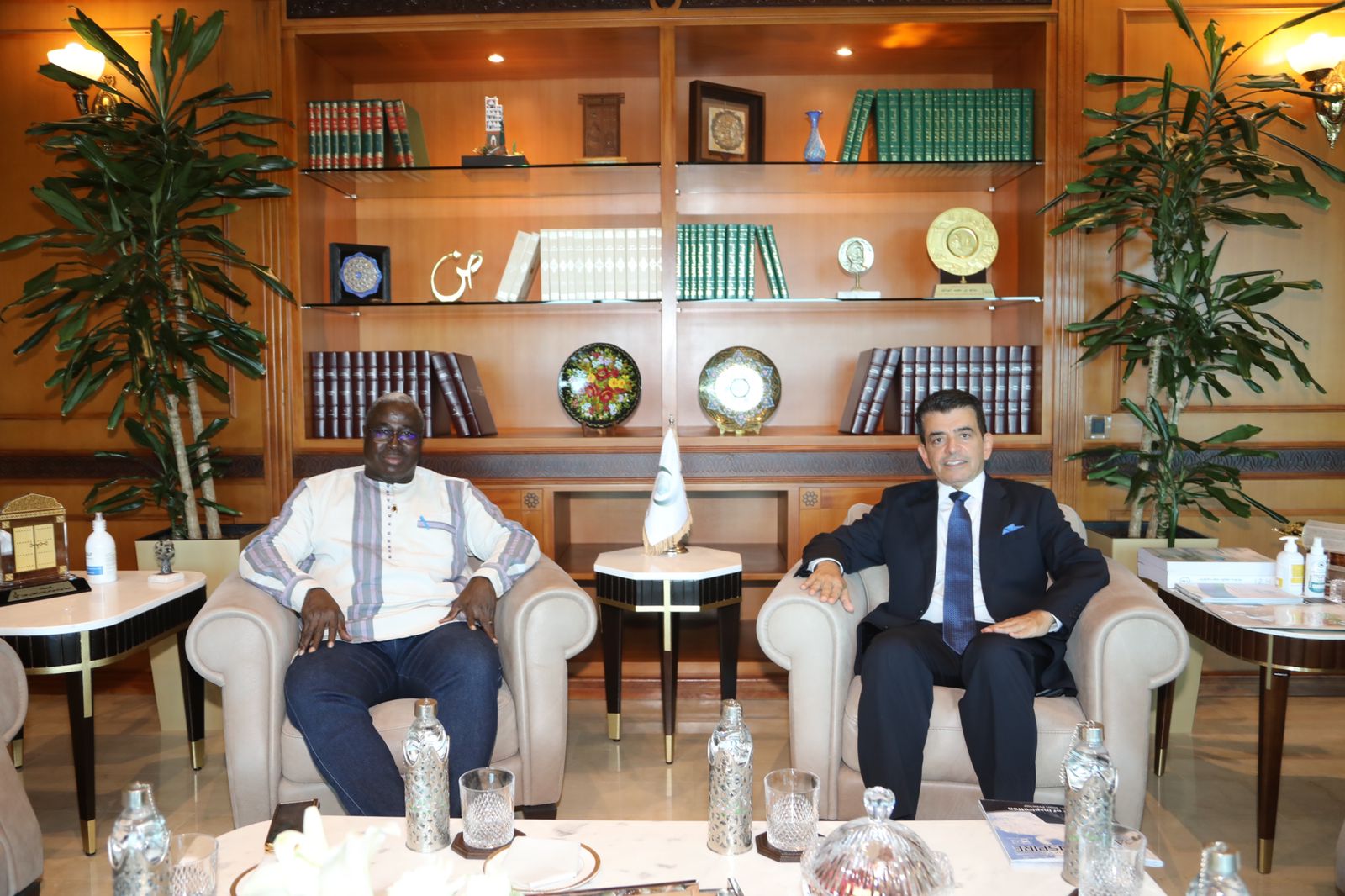 19 July 2022
Dr. Salim AlMalik, Director-General (DG) of the Islamic World Educational, Scientific and Cultural Organization (ICESCO) held a series of meetings with a host of officials, experts and astronauts taking part in the International Symposium on Space Sciences which kicked off on Monday, July 18, 2022, at ICESCO Headquarters in Rabat under the theme: "Building Tomorrow's Global Workforce."
The meetings touched upon ways to enhance cooperation between ICESCO and the institutions the guests represent within the framework of ICESCO's vision and strategic orientations. During these meetings, Dr. AlMalik reviewed the main thrusts and objectives of the vision which are aimed to support the efforts of ICESCO's Member States to achieve sustainable development, especially in the fields of education, science and culture.
ICESCO DG first met Mr. Frederic Ouattara, Minister of Higher Education, Research and Innovation of the Republic of Burkina Faso, who praised ICESCO's efforts to encourage its Member States to localize modern technology and benefit from the potential it offers.
Dr. AlMalik also met Cheick Modibo Diarra, former Prime Minister of the Republic of Mali, who previously served as President of Microsoft Africa and also worked as a mechanical engineering expert at NASA.
He also received Ms. Christina Korp, Director of Space for a Better World and astronaut wrangler, and Dr. Sian Proctor, astronaut, and professor of space sciences, who impressed the participants in the symposium by telling her story about space science and her space flights.
Finally, ICESCO DG received a Libyan delegation that included Dr. Abul-Qasim Muhammad Shallouf, President of the Libyan Open University, and Dr. Jamal Al-Saghir Fardagh, Advisor to the Minister of Higher Education and Scientific Research, in the presence of Dr. Saeed Mohammad Al-Dabaib, Libya's permanent delegate to ICESCO.