Strengthening Cooperation between ICESCO and IMF in Niger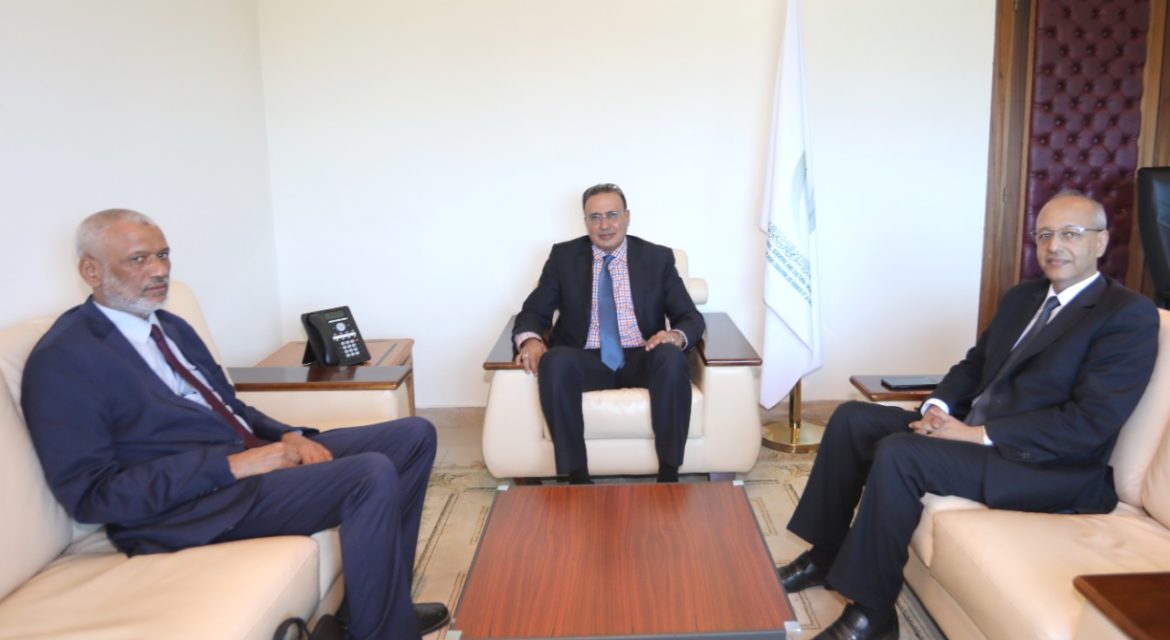 1 July 2022
Mr. El-Mansour Veten, Executive Secretary of the Issoufou Mohamedou Foundation (IMF) in the Republic of Niger, visited the Headquarters of the Islamic World Educational, Scientific and Cultural Organization (ICESCO) in Rabat, to explore ways of strengthening cooperation between ICESCO and the Foundation, headed by His Excellency the former President of Niger, Mohamedou Issoufou.
Dr. Abdelilah Benarafa, ICESCO Deputy Director-General, Ambassador Khaled Fath Al-Rahman, Head of ICESCO Center for Civilizational Dialogue, and Ms. Amira El-Fadil, Head of ICESCO Partnerships and International Cooperation Sector, received Mr. El-Mansour Veten, in the presence of Dr. Ahmed Said Bah, Advisor to the Director-General for Partnerships and International Cooperation and Supervisor of the Secretariat of National Commissions and Conferences.
During the meetings, the parties explored common issues between ICESCO and IMF mainly about peace and social development, capacity-building of women and youth, research and studies in the field of the cultural and civilizational history of Africa and the promotion of the values of tolerance and respect for cultural diversity on the continent.
ICESCO and IMF agreed to prepare a joint action program between the Organization and the Foundation and formulate a cooperation agreement to be signed in the future.