ICESCO Takes Part in International Conference on Maturidism and Contemporary Reality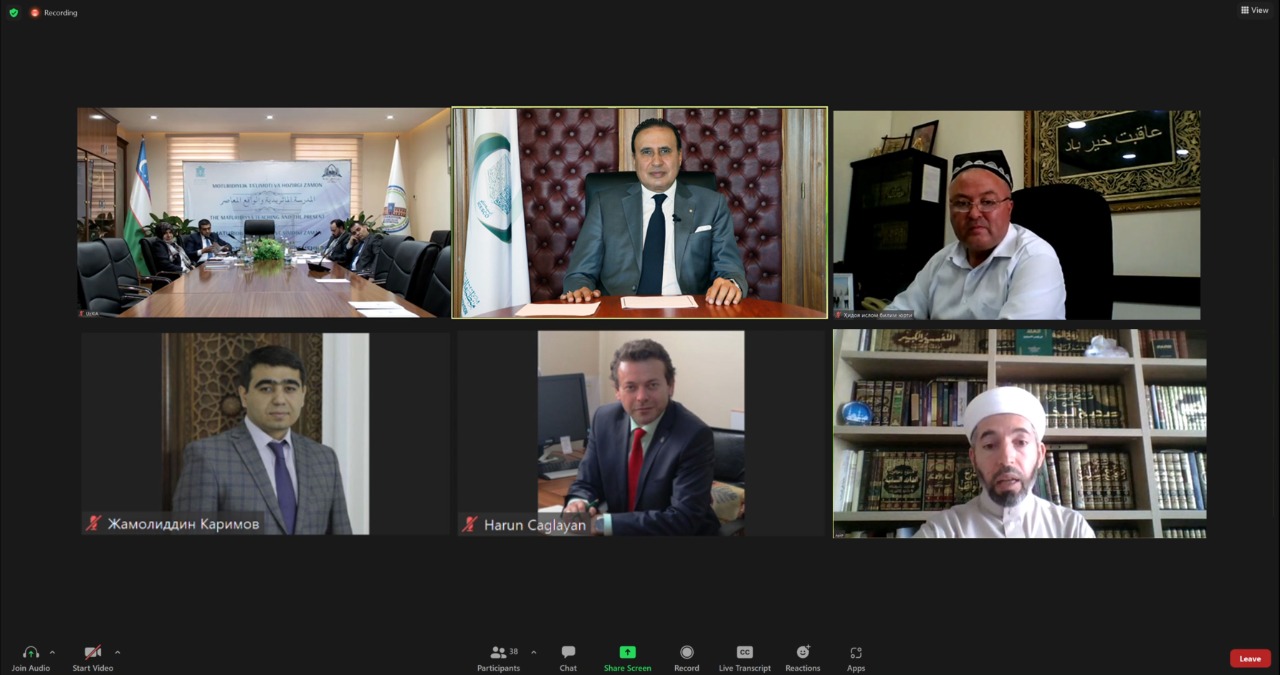 27 May 2022
Dr. Abdelilah Benarafa, Deputy Director-General (DG) of the Islamic World Educational, Scientific and Cultural Organization (ICESCO), noted that renewing Islamic sciences, particularly Ilm al-Maqasid (the objectives of Islamic law) and Ilm al-Kalam (Islamic theology), has become a pressing need to address contemporary issues, especially that we are witnessing the emergence of new schools of thought that did not exist in the era in which Islamic theology was founded.
This statement came in his intervention during the second International Scientific Conference on "Maturidism and Contemporary Reality," held by the Imam Maturidi International Scientific Research Center in Tashkent, Capital of Uzbekistan, on Thursday, May 26, 2022.
Dr. Benarafa explained that the Muslim Ummah should be able to accommodate the challenges imposed by current scientific breakthroughs, such as artificial intelligence and scientific research, which altered the definition of al-Aql (mind) as an indispensable condition for Taklif (religious responsibility). "What is the stance of Islamic scholars on hacking, enhancing, influencing and remotely controlling the human mind? How have these scientific advances that generated a hybrid human-machine mind, affect the concept of religious responsibility?," enquired the ICESCO official.
He pointed out that Uzbekistan is a major center of Islamic civilization, the main contributor to various Islamic sciences, and the birthplace of numerous distinguished scholars, notably Al Imam Abu Mansur al-Maturidi, an eminent figure in the history of Islamic thought, and founder of a Sunni theological school that originated in Uzbekistan in the fourth century AH and spread to the rest of the Islamic world.
Dr. Benarafa then reviewed ICESCO's efforts in spreading a culture of peace and harmonious coexistence, mainly through the two major conferences that the Organization held in the past two years on the "Role of Religious Leaderships in the Face of Crises" and the "Civilizational Values in Prophet's Seerah," following which April 21 was proclaimed as the International Day of Mercy.
The ICESCO official concluded his intervention by commending the distinguished relations between the Organization and the Republic of Uzbekistan, calling for enhanced cooperation with the International Islamic Academy of Uzbekistan and the Imam Maturidi Research Center in areas of common interest.