ICESCO and AOAD Explore Cooperation Prospects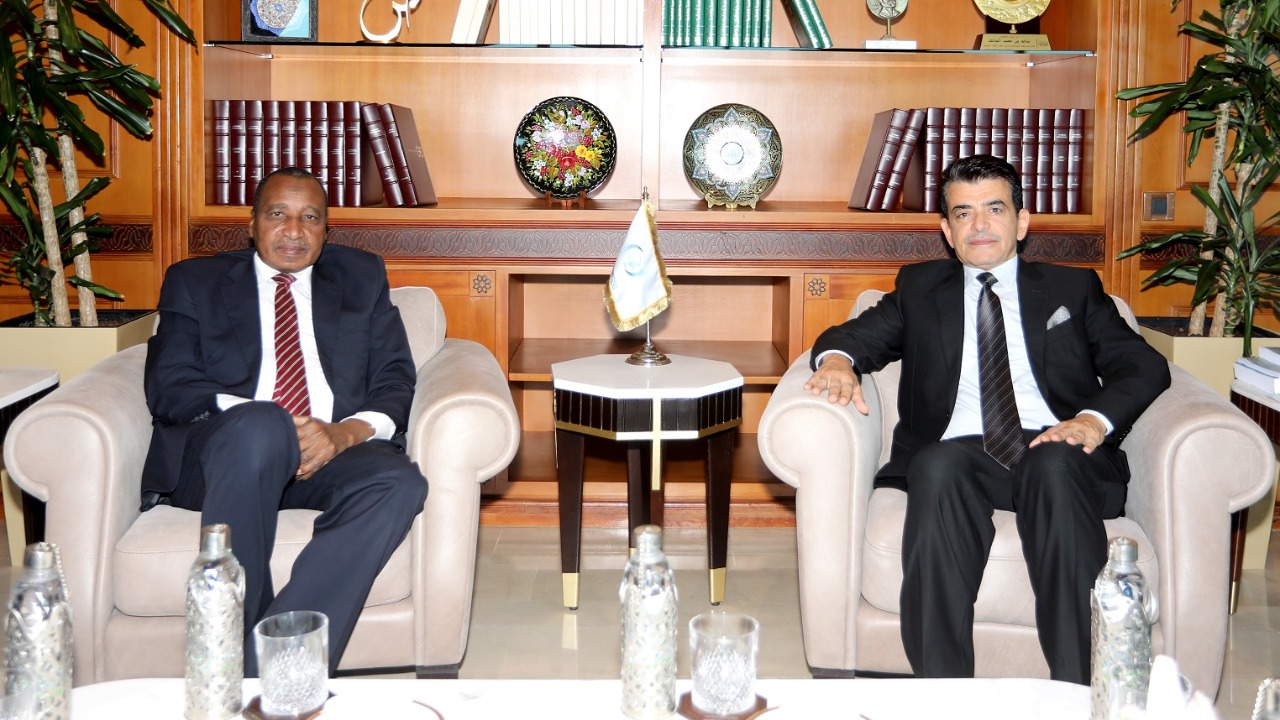 27 May 2022
Dr. Salim M. AlMalik, Director-General (DG) of the Islamic World Educational, Scientific and Cultural Organization (ICESCO), received Dr. Ibrahim Adam El-Dukhiri, the Director-General of the Arab Organization for Agricultural Development (AOAD), and together they explored prospects of cooperation between the two organizations in areas of common interest.
During the meeting, held on, Thursday, May 26, 2022, at ICESCO Headquarters in Rabat, Dr. AlMalik highlighted the main orientations of ICESCO's vision and working strategy, which adopts promoting Arab countries' investment in modern technology and its applications in all walks of life. He noted that the programs and projects that the Organization implements aim to contribute to advancing scientific research and innovation in a variety of fields including agriculture and management of water resources in the Member States.
For his part, Dr. El-Dukhiri highlighted the strategic goals of the AOAD, which aims to achieve Arab agricultural complementarity to contribute to the achievement of sustainable development. He reaffirmed that ICESCO's strategy and AOAD's goals share mutual trends, which would contribute to building fruitful cooperation.
The meeting discussed several cooperation proposals between the two organizations. These include developing Member States' faculties of agriculture to keep up with world advancements in the fields of agricultural research and management of water resources; promoting rural tourism; raising the awareness of the new generations of their ancestors' agricultural culture and the related heritage; and supporting innovation and entrepreneurship in the field of agricultural development.
At the close of the meeting, the two parties agreed to hold a number of expert meetings to agree on the joint programs and projects to be implemented, and sign an MoU providing for the plans and the timeline of the implementation of these programs.