ICESCO Director-General: the Organization Strives to Promote Investment in Modern Technology for Safeguarding Heritage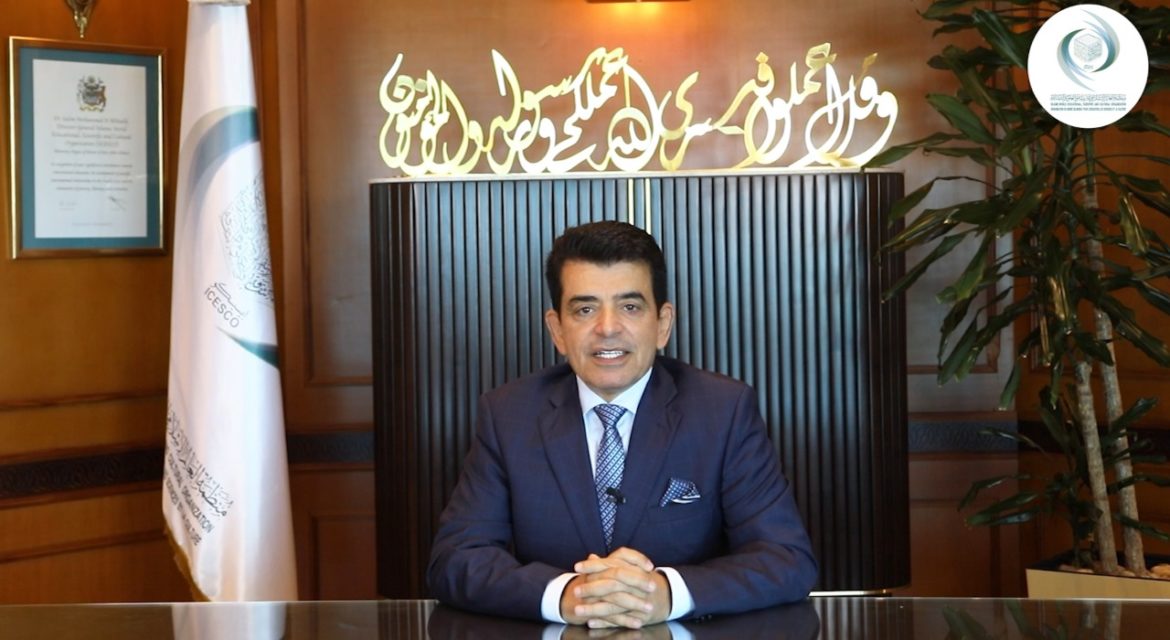 24 May 2022
Dr. Salim M. AlMalik, Director-General (DG) of the Islamic World Educational, Scientific and Cultural Organization (ICESCO), reaffirmed that the Organization strives to promote investment in modern technology and artificial intelligence to safeguard and document heritage given the importance of tangible and intangible heritage in contributing to achieving sustainable development and highlighting the identities of nations and peoples.
This was part of Dr. AlMalik's video address, delivered to the third international conference, held by the Faculty of Archeology at Fayoum University in the Arab Republic of Egypt, in cooperation with the University of Marburg in Germany, under the theme "Technology and Digitization for Safeguarding, Documenting and Conserving Antiquities." The three-day conference kicked off on Monday, May 23, 2022, at Fayoum University headquarters, with the participation of many officials, professors and researchers in the field of heritage.
At the beginning of his address, Dr. AlMalik praised the city of Fayoum, where many civilizations coexisted side by side, and its rich heritage sites dating back to different eras, stressing that ICESCO has focused on heritage within its new vision through the establishment of the Center of Heritage in the Islamic World as an effective tool for implementing its strategy to protect, safeguard, conserve and benefit from heritage in achieving sustainable development goals in its Member States.
"ICESCO has established a unit within the Center of Heritage in the Islamic World to use artificial intelligence technologies and applications to uncover, document and protect heritage sites, and combat heritage-related crimes," added ICESCO DG.
Besides, Dr. AlMalik underlined that the Organization has launched academic programmes for teaching heritage, particularly the international master's degree program in preserving and digitizing archival heritage, in cooperation with Ain Shams University and Philips Marburg.
In conclusion, ICESCO DG noted that the Organization will hold an international conference on the use of artificial intelligence and digitization applications and technologies in heritage fields, in 2022, in cooperation with international and academic institutions operating in the field of heritage.