ICESCO signs an Agreement to Establish a Regional Office in Azerbaijan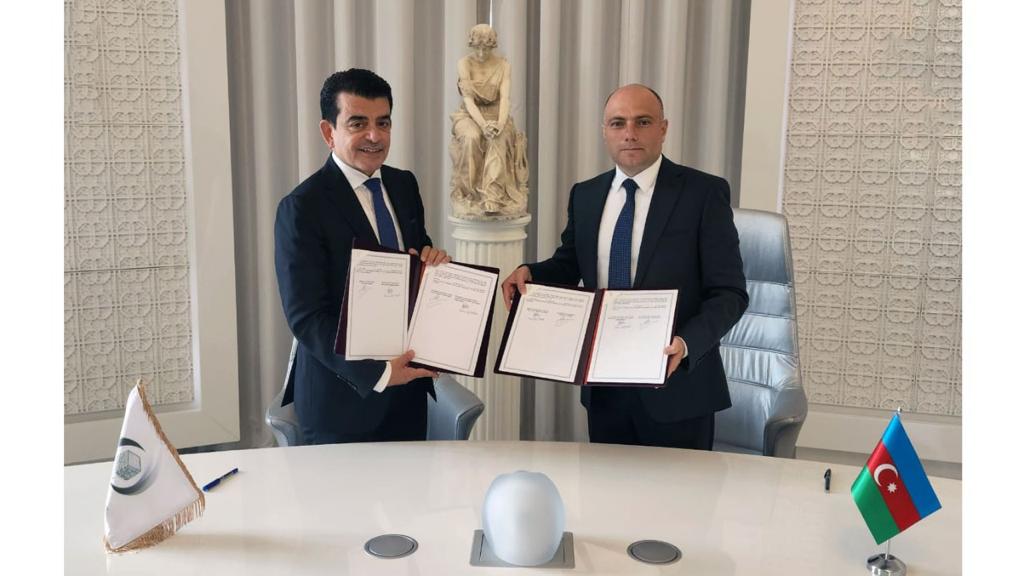 20 May 2022
Dr. Salim M. AlMalik, Director-General (DG) of the Islamic World Educational, Scientific and Cultural Organization (ICESCO), and Mr. Anar Karimov, Minister of Culture, Chairman of the National Commission for Education, Science and Culture of Azerbaijan, signed today Friday, May 20, 2022, an agreement to establish and inaugurate ICESCO Regional Office in the Azerbaijani capital, Baku.
After signing the agreement, at the headquarters of the Azerbaijani Ministry of Culture, Dr. AlMalik expressed his happiness with the establishment and inauguration of the ICESCO Regional Office in Baku, stressing the importance of the Office in implementing the Organization's activities and programs in Azerbaijan and its neighboring countries, as part of ICESCO's vision geared towards consolidating relations and strengthening cooperation among the Member States in educational, scientific and cultural fields.
ICESCO DG stated that the opening of the Office represents the strong relations of cooperation and partnership that unite the Organization and the Republic of Azerbaijan in ICESCO's fields of competence and the Organization's strategic orientations, which accords special importance to safeguarding and valorizing heritage, investing in modern technology in all fields, consolidating the values of peace and civilizational dialogue and youth and women capacity-building.
For his part, Mr. Karimov stressed that the opening of the ICESCO Office in Baku will constitute a new start for the partnership between the Organization and Azerbaijan, highlighting the eagerness of the Azerbaijani officials, led by President Ilham Aliyev, to support ICESCO's initiatives and programs, participate in the Organization's activities in the fields of education, science and culture and support the Organization in implementing its vision and strategy.