ICESCO and KOICA Explore Prospects for Joint Cooperation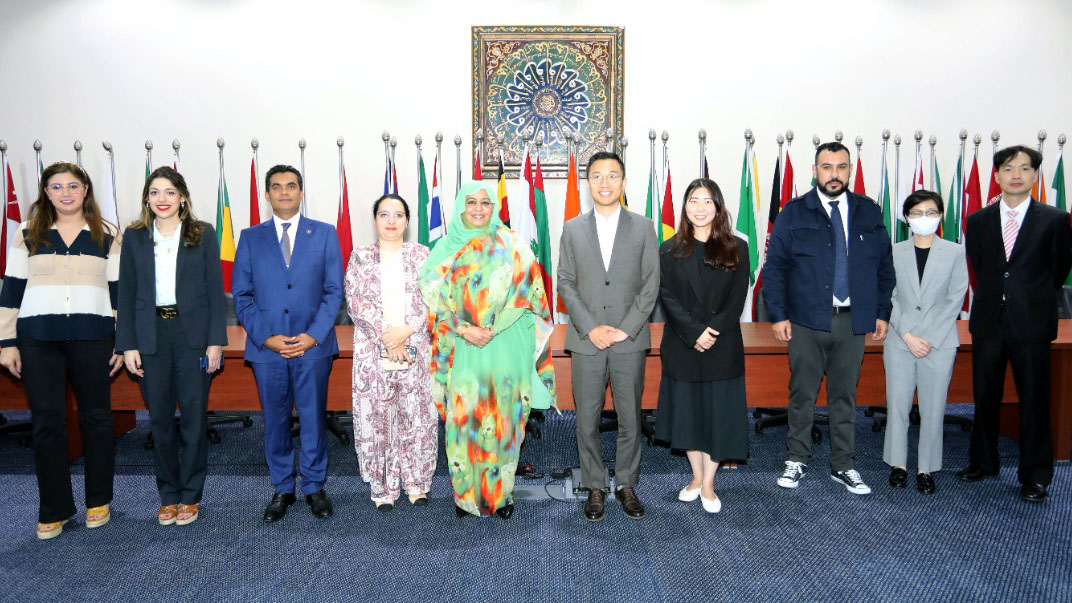 20 May 2022
The Islamic World Educational, Scientific and Cultural Organization (ICESCO) and the Regional Office of the Korea International Cooperation Agency (KOICA) in the Kingdom of Morocco held a meeting on May 19, 2022, at ICESCO headquarters in Rabat, to explore prospects for cooperation between ICESCO and the Agency in areas of mutual interest.
During the meeting, Mrs. Amira Fadel, Head of ICESCO Partnerships and International Cooperation Sector, and representatives of the Education Sector, the Culture and Communication Sector, the Sciences and Technologies Sector, the General Secretariat of National Commissions and Conferences, and the Center of Strategic Foresight delivered presentations on several ICESCO initiatives, programs and activities, related to youth and women capacity-building, and supporting innovation in the countries of the Islamic world.
For his part, Mr. Yongwoo Jeong, Director of KOICA Regional Office in the Kingdom of Morocco, reviewed the key activities and areas of the Agency's action and its initiatives aimed at providing grants and assistance to achieve sustainable development in the world, referring to several projects implemented by the Agency's office in Rabat, mainly development programs, volunteering programs in the fields of education, vocational training, agriculture, health, rural development, training programs for capacity-building and partnerships with the private and public sectors and international institutions.
At the close of the meeting, the two parties discussed mechanisms for developing cooperation and agreed to hold other meetings to implement joint programs that contribute to creating an active environment that encourages young people to lead, create and innovate.