ICESCO Director-General Visits Bayt Dakira and Zawya Kadirya Museum in Essaouira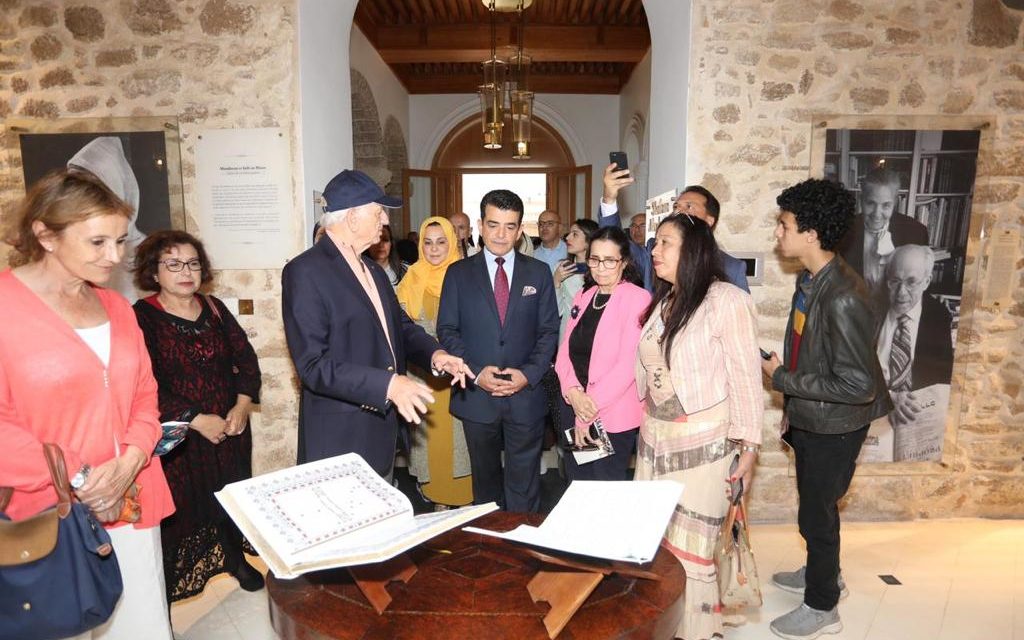 15 May 2022
Dr. Salim M. AlMalik, Director-General (DG) of the Islamic World Educational, Scientific and Cultural Organization (ICESCO), visited Bayt Dakira Museum, in Essaouira, Kingdom of Morocco, which preserves and publicizes the history of Moroccan Jewish heritage. He was received by André Azoulay, Advisor to His Majesty King Mohammed VI of Morocco.
Dr. Al-Malik and Mr. Azoulay discussed the prospects for cooperation between ICESCO and Bayt Dakira, within the framework of the Organization's new vision, which attaches special attention to civilizational dialogue and seeks to consolidate the principles of coexistence and peace through its various programmes and activities.
ICESCO DG made this visit after his participation in the opening session of the cultural forum, organized in observance of the International Day of Argania, in response to an honorary invitation from Essaouira Women Foundation for Economic Development in the Kingdom of Morocco. The forum is organized from 13 to 15 May 2022, with the participation of a number of high-level officials and specialists in the areas of environmental conservation and cooperatives.
During his visit to Bayt Dakira, ICESCO DG was briefed on the museum's rich collection that highlights the rich cultural and civilizational diversity of Morocco, and showcases the lang-standing coexistence and tolerance among the followers of monotheistic religions. He also listened to a detailed pesentation on the documents belonging to Moroccan Jewish families, 'Attia' synagogue in the museum, as well as old photos and films, music recordings and traditional clothes.
Afterwards, Dr. AlMalik visited Zawya Kadirya in Essaouira, which plays a key role in fostering the principles of coexistence, memorization of the Holy Qur'an, and supporting religious chanting bands through its various events and activities. He also listened to the choral of Zawya's children signing band, in the presence of the wives of a number of ambassadors of Muslim countries accredited to the Kingdom of Morocco.