ICESCO and Essaouira Province Explore Cooperation Prospects in Heritage Preservation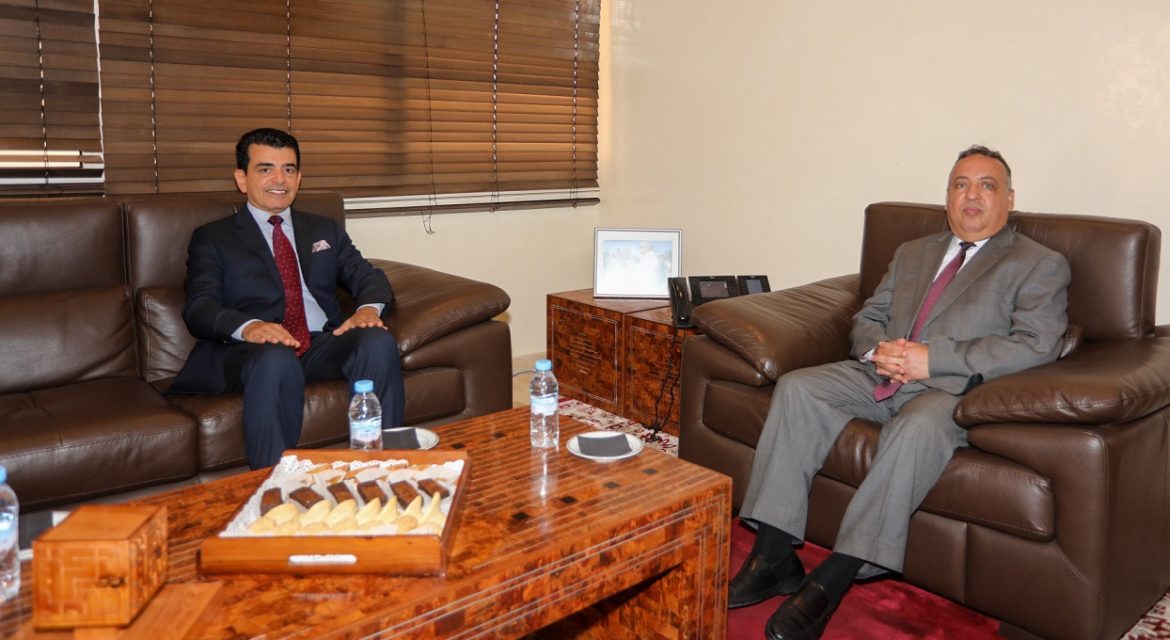 15 May 2022
Dr. Salim M. AlMalik, Director-General (DG) of the Islamic World Educational, Scientific and Cultural Organization (ICESCO), met with Mr. Adil El-Malki, Governor of Essaouira Province in the Kingdom of Morocco, and together they explored prospects of cooperation between ICESCO and Essaouira in the field of tangible and intangible heritage preservation.
During the meeting, held on Saturday May 14, 2022, at the headquarters of the Governorate of Essaouira, Dr. AlMalik reaffirmed that ICESCO's vision accords great attention to safeguarding and inscribing tangible and intangible heritage in the Islamic world, and rendering it a pillar of sustainable development, noting Essaouira's long-standing heritage that stands witness to the city's glorious past.
For his part, the Governor commended ICESCO's key roles on its areas of competence, and stated that Essaouira has always been a model of coexistence and tolerance, adding that the Governorate accords great attention to safeguarding the city's heritage and is keen on promoting cooperation with ICESCO in this field.
At the close of the meeting, the two parties reaffirmed their keenness to build a special partnership, contribute to the promotion of Essaouira's heritage and preserve its civilizational and cultural diversity, as part of ICESCO's efforts to anchor coexistence in the Islamic world and preserve the historical and cultural memory.
The meeting was held on the sidelines of ICESCO DG's participation in the Cultural Forum held in celebration of the International Day of Argania, upon the invitation of the Foundation of Essaouira's Women for Economic Development in the Kingdom of Morocco. The Forum is held on 13-15 May 2022, with the participation of a number of high-ranking officials, conservation and environment specialists and cooperatives.