ICESCO Forum of Women Poets launches "20 Moons in the Poetry Sky" Project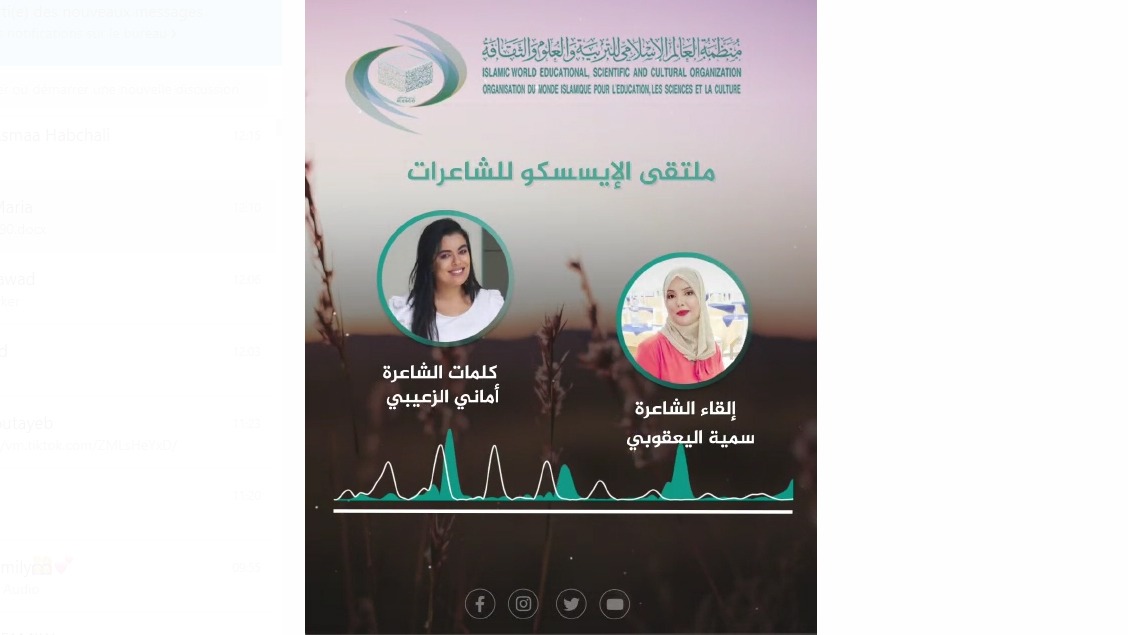 28 April 2022
The ICESCO Women Poets Forum launched its new creative project, "20 Moons in the Poetry Sky," which will release 20 poetry collections by women poets.
Dr. Salim M. AlMalik, Director-General of the Islamic World Educational, Scientific and Cultural Organization (ICESCO), announced the launching of the ICESCO Women Poets Forum in March 2022 during ICESCO's International Celebration of World Poetry Day, which was held under the theme "Perspectives of Women's Poetry," in recognition of women poetry to give them a creative platform.
The Forum aims to highlight women's poetry as a fulcrum of Arab culture and support women poets through increasing their participation in international cultural events, publishing their poem collections, and holding poetry seminars and readings.
ICESCO Women Poets Forum, headed by Ms. Rawda Al-Hajj, continues its creative and introductory program, with three recent poetry sessions held via videoconference. The first session was moderated by Ms. Salwa Rabhi from Tunisia and featured the Libyan poet, Dr. Umm Al-Khair Al-Barouni; the second session was overseen by poet Soumaya Al-Yacoubi from Tunisia and hosted three poets, namely Ameni Zaibi from Tunisia, Amani Amine and Ameera Tawheed from Egypt. For the third session, it was moderated by Sumaya Wadi from Palestine and featured two poets, Asmaa Talaat from Egypt and Ameera Nader from Syria.