ICESCO Director-General Takes Part in Inauguration of Heritage Month in Kingdom of Morocco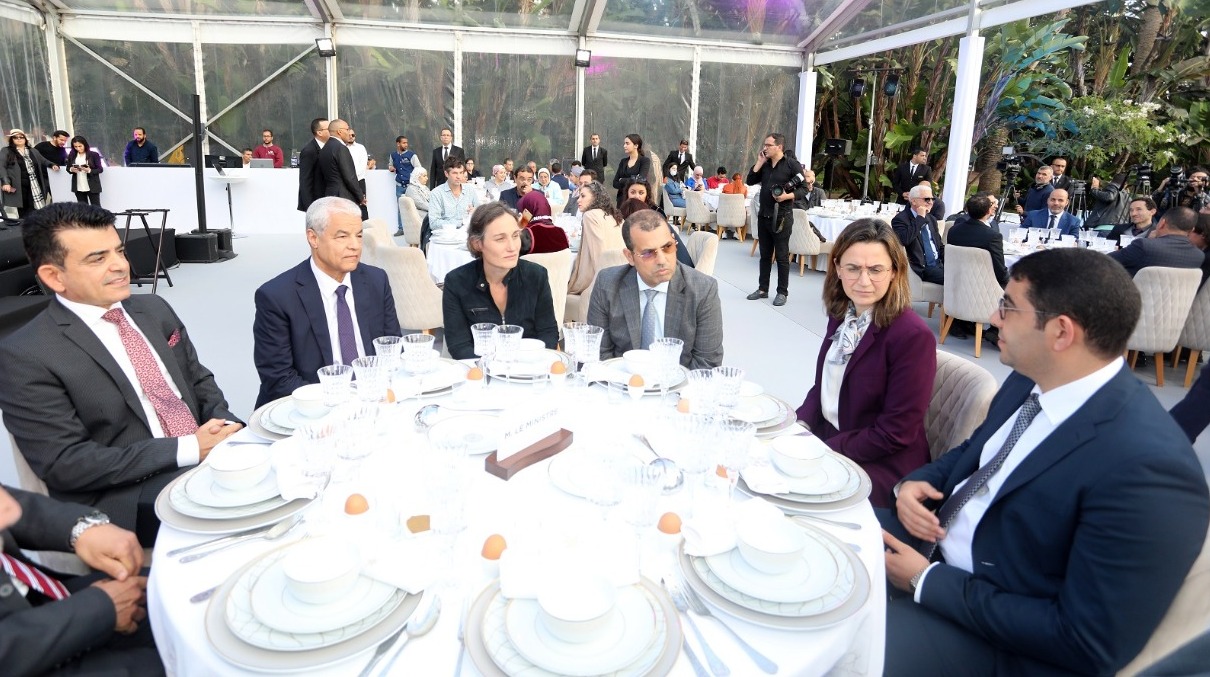 20 April 2022
Dr. Salim M. AlMalik, Director-General of the Islamic World Educational, Scientific and Cultural Organization (ICESCO), took part in the official inauguration ceremony of the Heritage Month 2022 in the Kingdom of Morocco, which was organized by the Moroccan Ministry of Youth, Culture and Communication and headed by its Minister, Mr. Mohammed Mahdi Bensaid. The ceremony saw the signing of a decision to label the "Moroccan Heritage", which aims to safeguard and preserve Moroccan cultural, as well as the introduction "Empires Routes", an application that allows for virtual visits to a number of historical sites in Morocco.
The ceremony, which was held yesterday, April 18, 2022, at the Botanical Garden in Rabat, saw the participation of Dr. Ghita Mezouar, Minister Delegate of Digital Transition and Administration Reform; a host of Moroccan Government Officials and Parliament Representatives; and Ms. Helene Le Gal, French Ambassador to Morocco.
The Heritage Month in the Kingdom of Morocco kicks off on 18 April, concurrently with the celebration of the International Day for Monuments and Sites, and concludes its activities on May 18, 2022, which coincides with International Museum Day. The Heritage Month will feature a variety of activities, including 18 workshops for students, 11 art activities, the screening of 29 videos highlighting the Moroccan heritage inside and outside the Kingdom, and several face-to-face and virtual conferences and workshops.