Next Thursday: ICESCO, MWL, and Mohammedia League of Scholars to Launch an Initiative in Observance of International Day of Mercy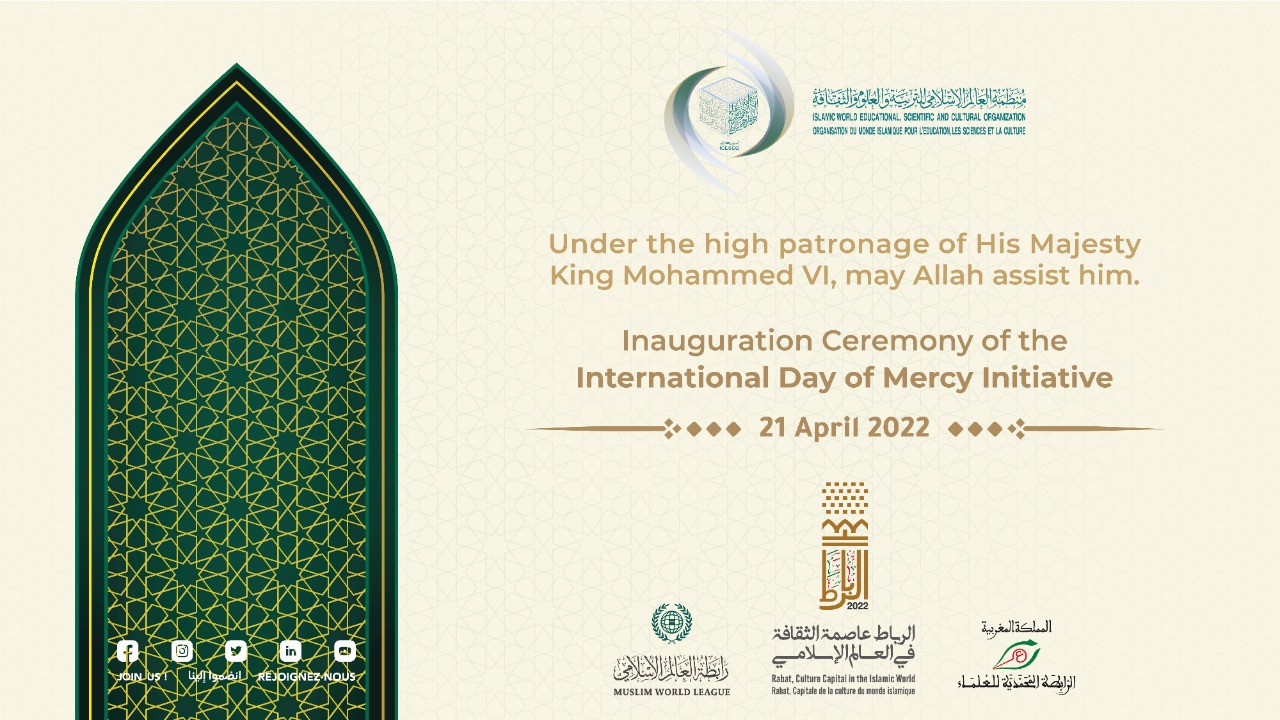 14 April 2022
The Islamic World Educational, Scientific and Cultural Organization (ICESCO), the Muslim World League (MWL), and the Mohammedia League of Scholars in the Kingdom of Morocco will hold a major international celebration to launch the "International Day of Mercy" initiative, on Thursday, April 21, 2022. This celebration came following the adoption of the resolution on the annual commemoration of this day by the 48th Session of the Council of Foreign Ministers of the Organization of Islamic Cooperation (OIC) held last March in Islamabad, the Islamic Republic of Pakistan.
The proclamation of this day reflects the centuries-long relentless human efforts toward promoting the values of grace, benevolence and mercy among all nations, peoples and cultures. It was recommended in the declaration of the International Conference on the Civilizational Values in the Prophet's Seerah, held by ICESCO in cooperation with MWL and the Mohammedia League of Scholars in May 2021, under the high patronage of His Majesty King Mohammed VI of the Kingdom of Morocco.
The celebration will take place both in-person at ICESCO Headquarters in Rabat, and via videoconference, at 2 p.m. (UTC), and will bring together high-level scholars, religious leaders and representatives of international organizations and institutions. It aims at highlighting mercy as a core value in human history that should serve as a parameter for civilized behavior between nations, peoples, countries and individuals.
The celebration program begins with a recitation of verses from the Holy Quran, then introductory remarks by Dr. Abdelilah Benarafa, Deputy Director-General (DG) of ICESCO, followed, respectively, by the addresses of Dr. Salim M. AlMalik, ICESCO DG, Dr. Muhammad bin Abdul Karim Issa, Secretary-General of MWL, and Dr. Ahmed Abbadi, Secretary-General of the Mohammadia League of Scholars. The event also features the screening of a video summarizing the proceedings of the International Conference on the Civilizational Values in the Prophet's Seerah and another ICESCO video on the Prophet's lineage.