ICESCO Director-General Receives Minister of National Education of Republic of Gabon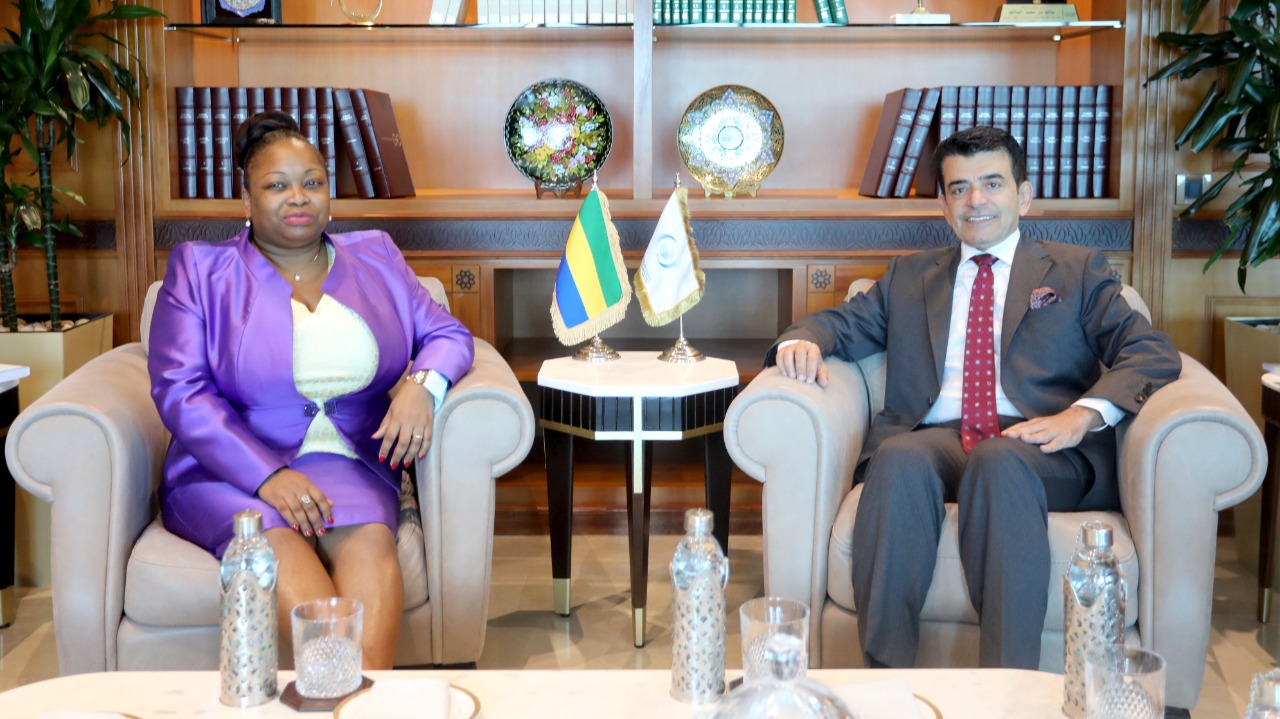 31 March 2022
Dr. Salim M. AlMalik, Director-General of the Islamic World Educational, Scientific and Cultural Organization (ICESCO), received Ms. Camélia Ntoutoume Leclercq, Minister of National Education of the Republic of Gabon, and together they explored prospects of cooperation between ICESCO and Gabon in the fields of education and women empowerment.
At the beginning of the meeting, held Wednesday, March 30, 2022, at ICESCO Headquarters in Rabat, Dr. AlMalik congratulated Ms. Leclercq on her appointment as Minister of National Education in Gabon, wishing her all success in assuming this great responsibility. Dr. AlMalik also thanked the Minister for accepting ICESCO's invitation to attend ICESCO's closing ceremony of the Year of Women 2021, which was granted the high patronage of His Majesty King Mohammed VI of Morocco.
For her part, the Gabonese Minister expressed her delight to visit ICESCO Headquarters and conveyed the greetings of the Prime Minister of Gabon, who she represents in the ceremony. The Minister also noted that Gabon takes great pride in its special partnership with ICESCO, which first saw the light in October 2021, when the Director-General visited Libreville and met with senior Gabonese officials, most notably, H.E. President Ali Bongo.
The meeting addressed areas of ongoing cooperation between ICESCO and Gabon, the key programs and activities recently implemented in the country, and the visit of the ICESCO delegation to Libreville to take stock of the priorities and needs of Gabon in the fields of education, science and culture in the next period.
At the close of the meeting, the two parties reiterated their keenness to maintain the fruitful cooperation between ICESCO and Gabon, especially in the fields of education, women empowerment and youth capacity building.