Application for ICESCO's Young Professionals Programme for 2022 Opened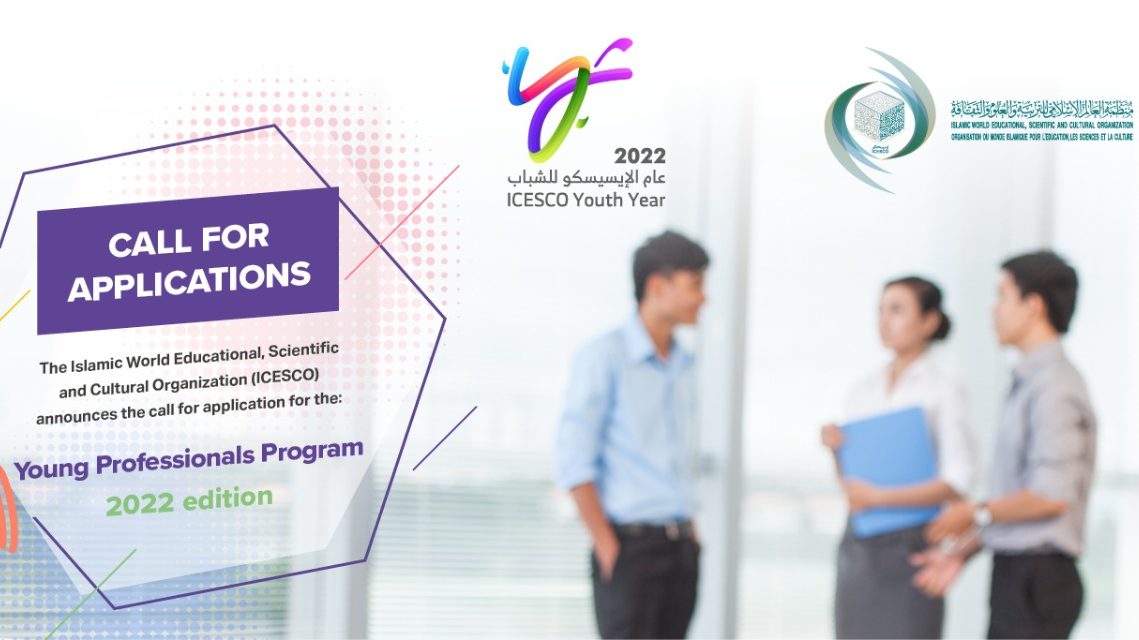 26 March 2022
The Islamic World Educational, Scientific and Cultural Organization (ICESCO) announces the start of application for the first edition of its Young Professionals Programme for 2022, which is an opportunity for young talents to spend 24 months of professional training at one of ICESCO's Sectors, Departments or Specialized Centers, at the Organization's Headquarters, in Rabat, Kingdom of Morocco.
This Programme comes within the framework of ICESCO's new vision and action strategy, which fosters young people's visions, strengthen their capacities and develops their leadership and professional skills to build a responsible and professional generation and upgrade the fields of education, science and culture in the Islamic world.
To join ICESCO Young Professionals Programme 2022, the candidate must:
• Be a citizen of one of ICESCO Member States;
• Have less than 35 years of age at the application start date;
• Hold at least a BA degree or its equivalent in education, science, culture or any other field relevant to the Organization's areas of action;
• Be proficient in at least one of the Organization's working languages (Arabic, English or French);
Moreover, the candidates must fill in and send the application form to ICESCO before April 15, 2022, along with their CVs in either Arabic, English or French, copies of their academic diplomas and qualifications (at least a BA degree), a copy of the ID card or passport, a copy of the birth certificate and a personal photo. ICESCO will contact candidates to conduct remote written exams and interviews.
For more information on application conditions and the Programme's privileges and benefits as well as the application form, please visit https://www.icesco.org/en/young-professionals-program/ or send your inquiries on hr@icesco.org