ICESCO and AUI Explore Cooperation Prospects in the Field of Arabic Language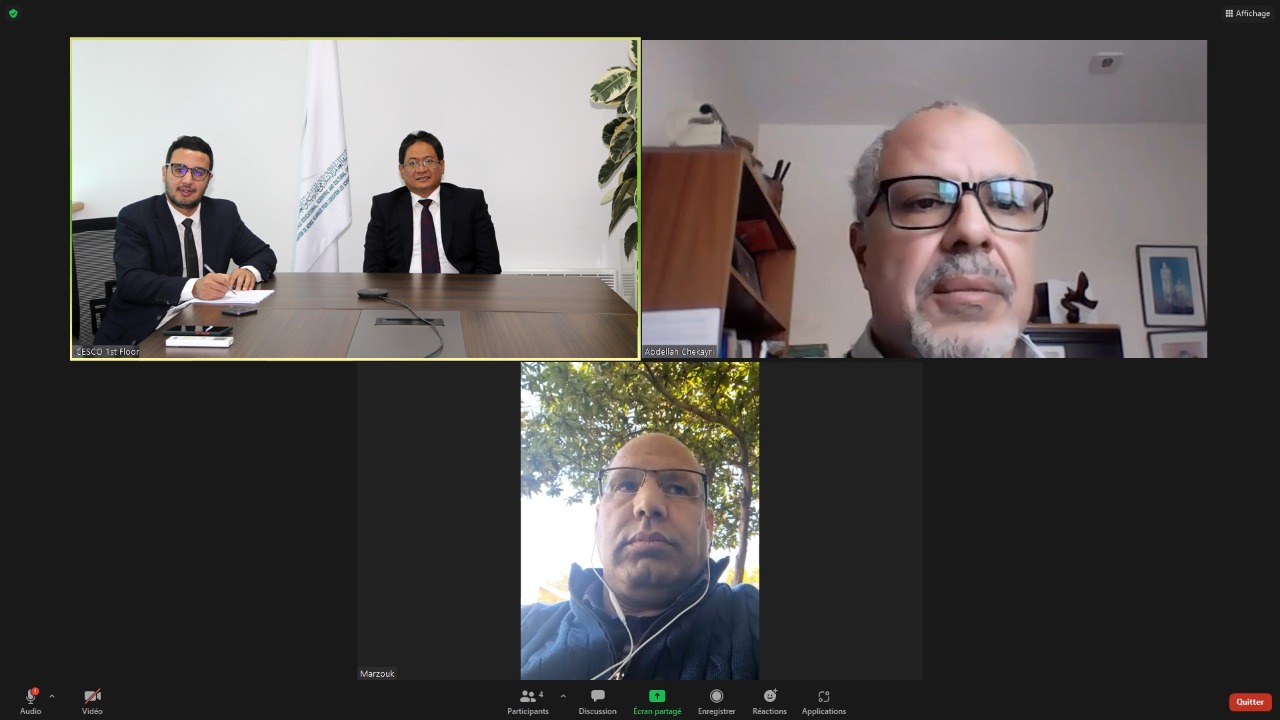 25 March 2022
The Center of Arabic for Non-Arabic Speakers at the Islamic World Educational, Scientific and Cultural Organization (ICESCO) held a meeting with the Arabic Language and Reading Center at Al Akhawayn University in Ifrane (AUI), and together they explored avenues of cooperation in the field of the Arabic language.
During the meeting, held on Thursday, March 24, 2022, via videoconference, the two parties discussed mechanisms for the joint launch of an Arabic short story writing competition for children and young people to encourage Arabic literary creativity and spread simplified knowledge for the benefit of rising generations.
The two parties also agreed on organizing a round table on the challenges of Arabic teaching and learning as part of the International Conference on "Education Development: Opportunities for Innovation," to be held in July 2022 at AUI headquarters.
At the close of the meeting, the two parties agreed on their respective roles in implementing the two proposed projects as well as the coordination procedures to be undertaken.
The meeting brought together Dr. Majdi Haji Ibrahim, Head of ICESCO Center of Arabic for Non-Arabic Speakers, Dr. Youssef Ismaili, Expert at the Center, Dr. Abdelkrim Marzouk, Dean of Public Sector Partnerships and Continuing Education at AUI, and Dr. Abdellah Chekayri, Coordinator of AUI's Arabic Language and Reading Center.