ICESCO Reviews its Efforts and Programs in Field of Water and Sanitation Services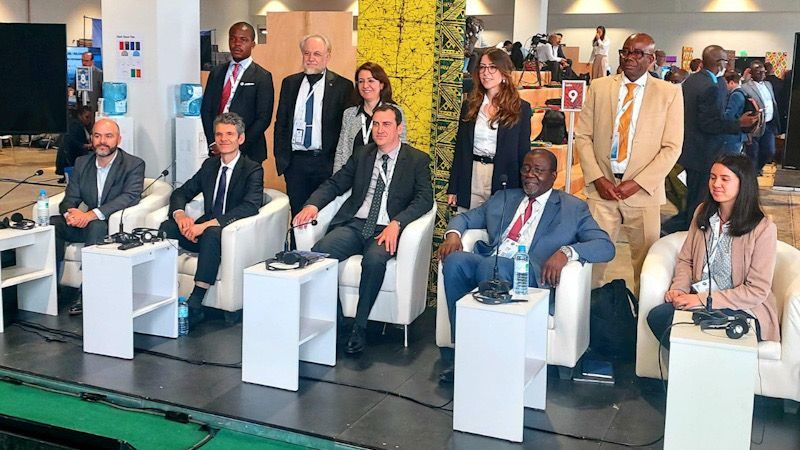 23 March 2022
The Islamic World Educational, Scientific and Cultural Organization (ICESCO) participated in a special session under the theme "Enhance Global Cooperation in the Field of Water, Sanitation and Hygiene in Response to the COVID-19 Pandemic", on Tuesday, March 22, 2022, as part of the 9th World Water Forum, which is held by the World Water Council and the Ministry of Water and Sanitation of Senegal, in cooperation with ICESCO and several bodies and organizations, in, Dakar, Republic of Senegal, on March 21-26, 2022, with the participation of many institutions, research centers, experts and specialists in water resources management and environmental protection.
Dr. Foued El-Ayni, Expert at ICESCO Science and Technology Sector, reviewed ICESCO's efforts in the field of water, sanitation and hygiene, especially during the Covid-19 pandemic, including the production of sanitizers and detergents in a number of Member States, the implementation of ICESCO's Program for Water and Sanitation Services Improvement in 1000 rural schools in Muslim countries, as well as the organization of several environmental awareness-raising workshops on , and the promotion of the ways and mechanisms for cooperation with research centers and universities in the Islamic world to develop scientific research and innovation in the fields of water resource management and health.
The session also discussed the key global initiatives, programs and projects, highlighting the need to unify efforts between international and regional organizations, institutions and universities, in order to preserve water resources and protect the environment through knowledge and expertise sharing.