ICESCO and King Abdul-Aziz Al Saoud Foundation for Islamic Studies and Human Sciences Explore Cooperation Prospects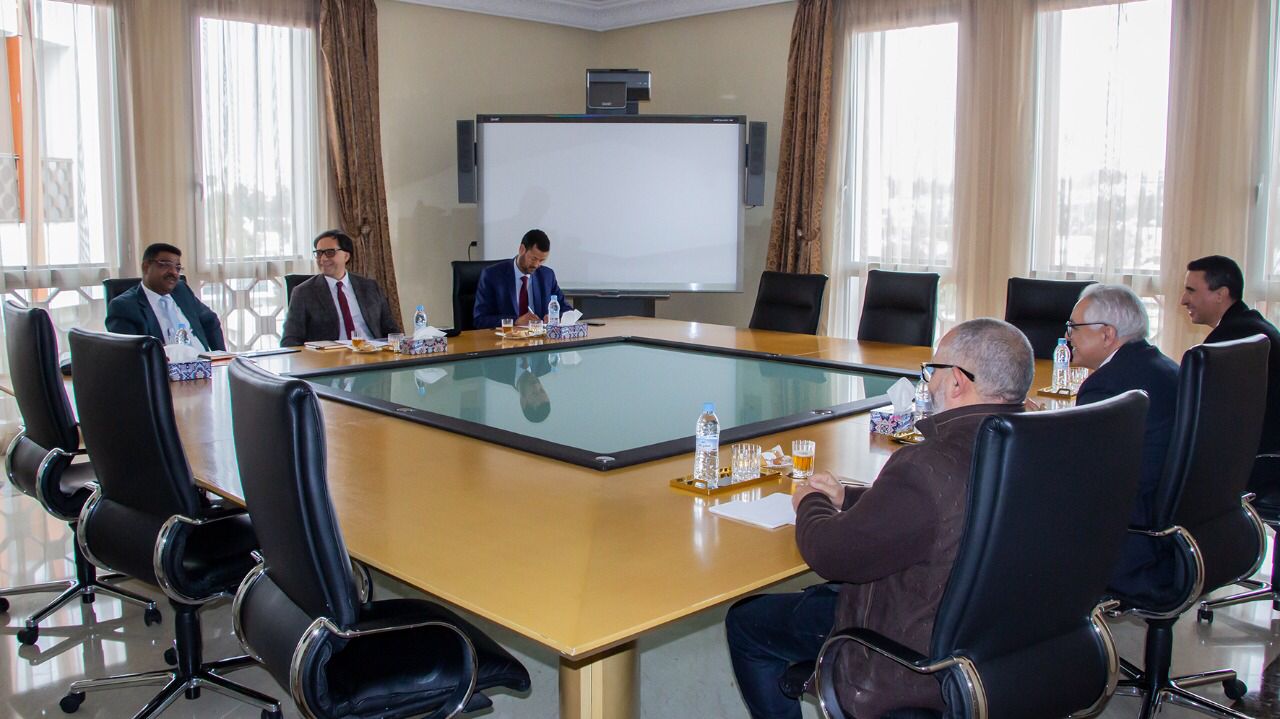 17 March 2022
A delegation from the Islamic World Educational, Scientific and Cultural Organization (ICESCO) and the King Abdul-Aziz Al Saoud Foundation for Islamic Studies and Human Sciences held a meeting to explore cooperation prospects between the two institutions in the fields of digitization, translation as well as in the organization of academic symposia and conferences on publishing, the book industry and international fairs.
During the meeting, held Wednesday, March 16, 2022, at the Foundation's headquarters, the two parties discussed the prospects of creating an ICESCO Chair for Philosophy and Human Sciences at the Foundation, hosting literary figures and intellectuals to give lectures as part of ICESCO's Program, "Global Thinkers at ICESCO," and holding training sessions to build the capacities of young people in the fields of creative industries and intelligence.
ICESCO's delegation was composed of Dr. Mohamed Zinelabidine, Head of ICESCO's Culture and Communication Sector; Dr. Khalid Fathalrahman, Head of ICESCO Center for Civilizational Dialogue; and Mr. Mohamed Ansari, Expert at the Sector of Culture and Communication. The Foundation was represented by Dr. Mohamed Sghir, Deputy Director-General; Mr. Mohamed Malchouch, Official in Charge of Service Quality Control; and Mr. Mohamed Qadiri, from the Stocks Department.
At the close of the meeting, the two parties agreed on setting up a joint technical team to be in charge of coordination and follow-up to cooperation proposals between the two institutions.
Following the meeting, the ICESCO delegation toured the facilities of both the Foundation and the Library, which houses about a million publications, including more than 250,000 publications on north Africa. The library is one of the largest specialized public libraries in Morocco.