Agreement to Develop Partnership between ICESCO and Nabd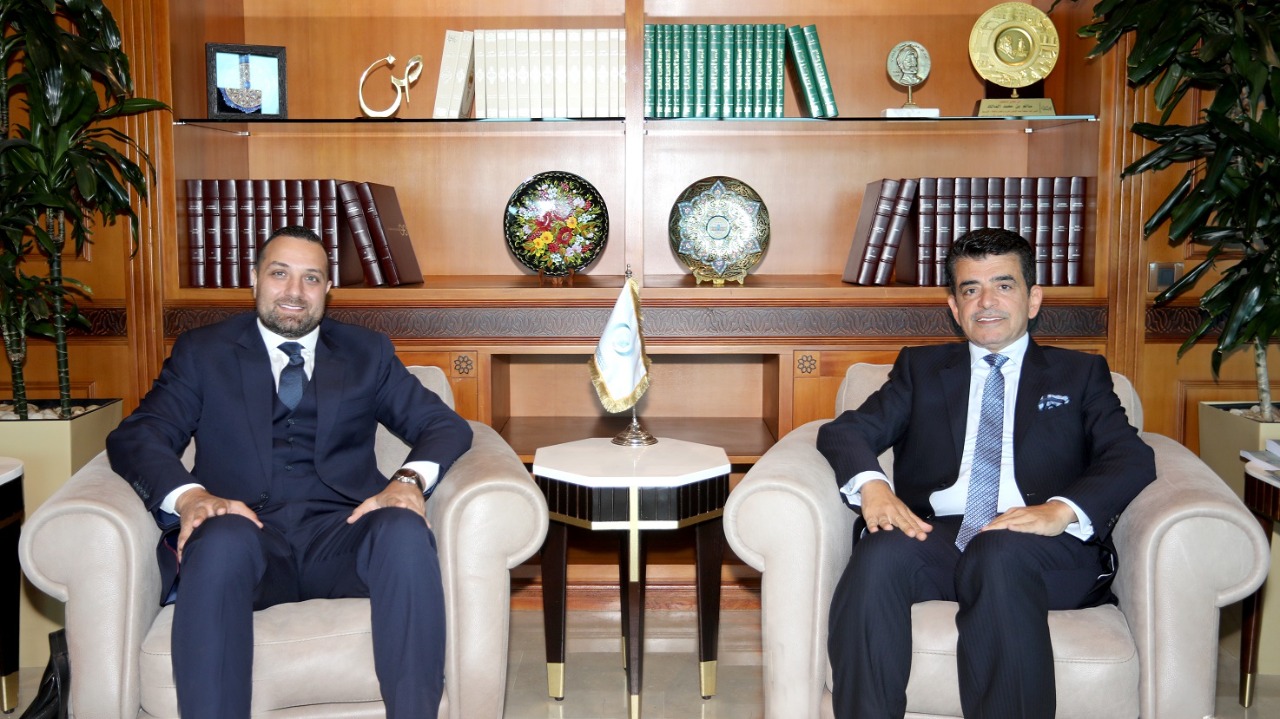 17 March 2022
Dr. Salim M. AlMalik, Director-General (DG) of the Islamic World Educational, Scientific and Cultural Organization (ICESCO), met Mr. Mazen Sanger, Chief Strategy Officer at Nabd platform to explore partnership and cooperation between ICESCO and Nabd, in the field of capacity-building and training of journalists and media professionals on how to utilize the potentials of Modern technology in new media and digital media.
During the meeting, held on Wednesday, March 16, 2022, at ICESCO headquarters in Rabat, Dr. AlMalik reaffirmed ICESCO's eagerness to cooperate with Nabd Platform, within the framework of ICESCO's new vision and action strategy, based upon openness to all to serve the Member States and Muslim communities around the world. He also commended the existing partnership between the Organization and the Platform since the signing of the agreement in July 2020.
The meeting touched upon proposals for cooperation between ICESCO and Nabd, especially in the fields of new media, anticipating the future of media and training and qualifying journalists and media professionals to keep pace with media development, mainly in the fields of modern technology and artificial intelligence.
For his part, Mr. Mazen Sanger confirmed Nabd's pride in cooperating with ICESCO, which plays remarkable roles in the fields of education, science and culture to serve the humanitarian community.
At the close of the meeting, the two parties agreed to launch a new partnership starting point between ICESCO and Nabd and to hold several meetings to agree on a package of practical programs and activities and to implement them jointly in the future.